BEE BANK

The re-excavation of the pond at the Community Woodland in the autumn of 2018 gave us a pile of spoil alongside the pond with which we could create a new bank for some flowering plants for visiting bees, butterflies and other pollinators. After landscaping the spoil and working it to a fine tilth, we planted it up with plug plants especially suited to bees and butterflies and decided to name it our 'bee bank'.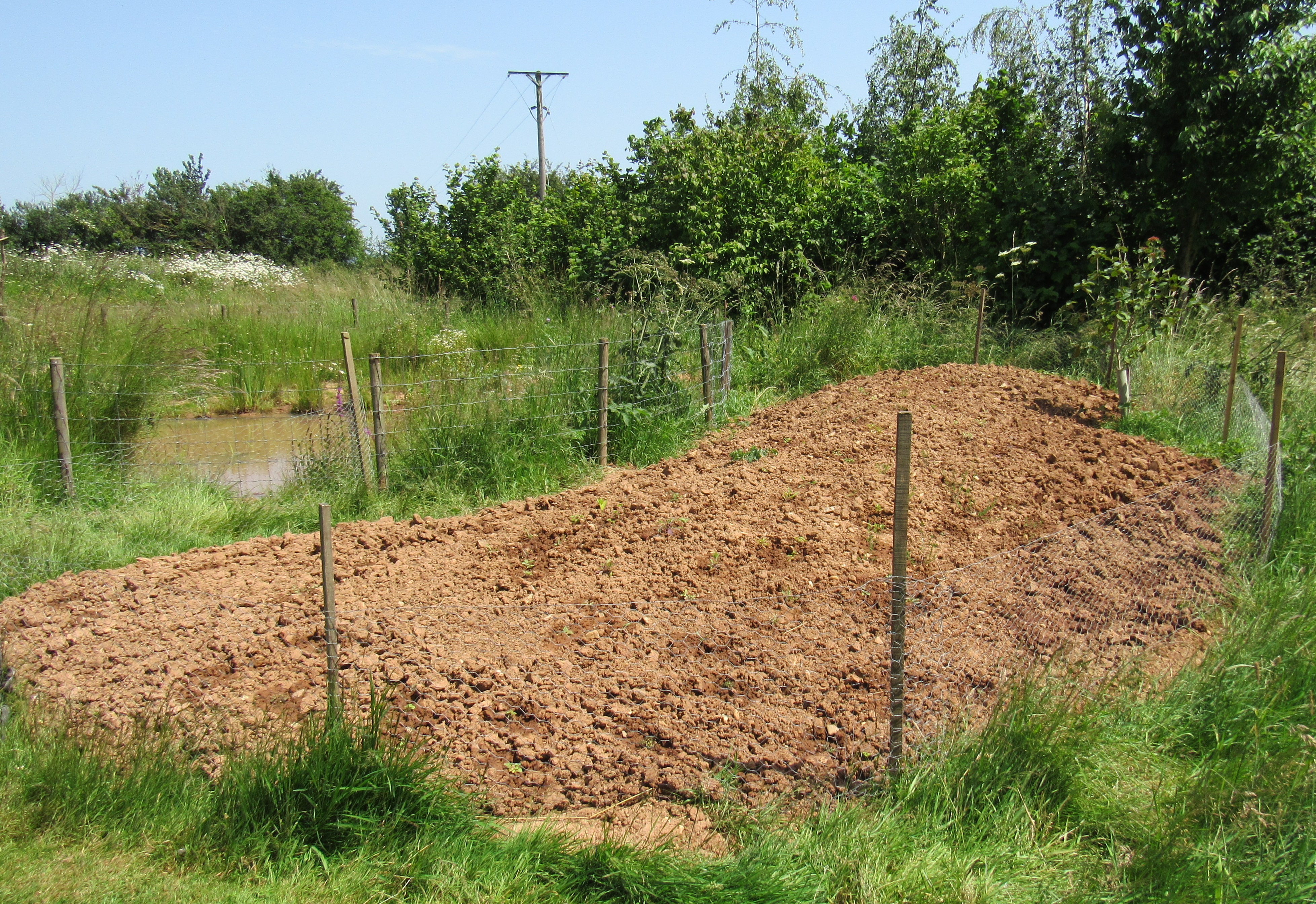 Bee bank planted up with plug plants in June 2019
We decided to use plug plants this time because we had been disappointed with the meadow seed mix we had used on the back of the butterfly bank, where plantain originally dominated, and felt we could have more control over the choice of plants and where they were positioned. We bought two packs of 100 plug plants each, one especially designed for bees and one for butterflies, using our National Lottery Community Fund award.
The 'bee selection' included: Agrimony, Betony, Bird's-foot Trefoil, Cowslip, Dropwort, Foxglove, Harebell, Nettle-leaved Bellflower, Rock Rose, Rough Hawkbit, Selfheal, Teasel and Thyme.
The 'butterfly selection' included: Basil, Bird's-foot Trefoil, Cambridge Milk Parsley, Coltsfoot, Fleabane, Lady's Bedstraw, Lesser Knapweed, Marjoram, Oxeye Daisy, Small Teasel, Sorrel, Vervain and Wild Clary.
Flowering patch of Bird's-foot Trefoil in mid August 2019
The ensuing heatwave in July was a challenge for the young plants though we watered them using pond water, which began to get low itself. Fortunately, rain followed in August and the plants put on good growth and began to flower. It was very pleasing in mid August to see several Common Blue, Brown Argus and Small Skipper butterflies on the small patch of flowering Bird's-foot Trefoil, as well as Red-tailed Bumblebees.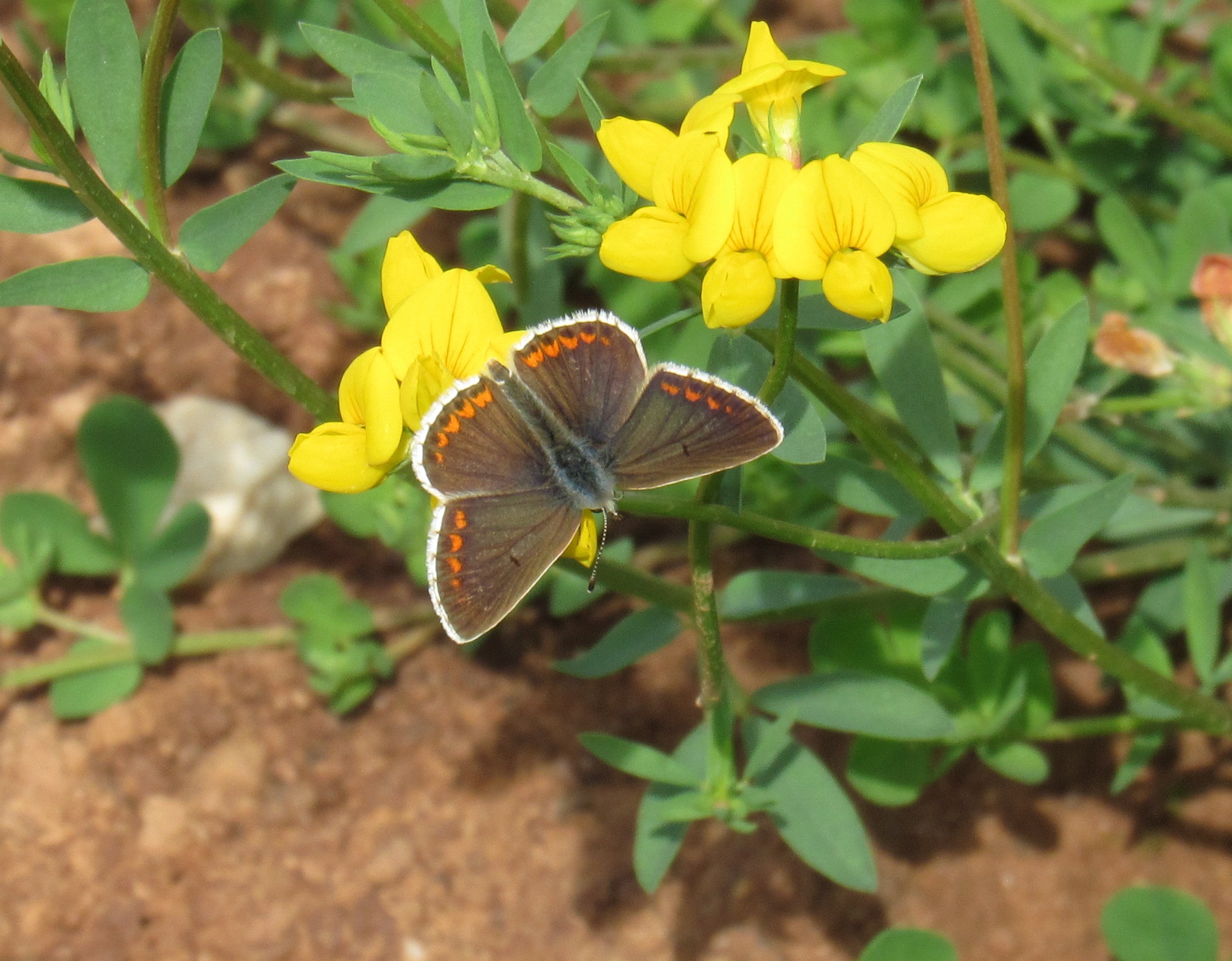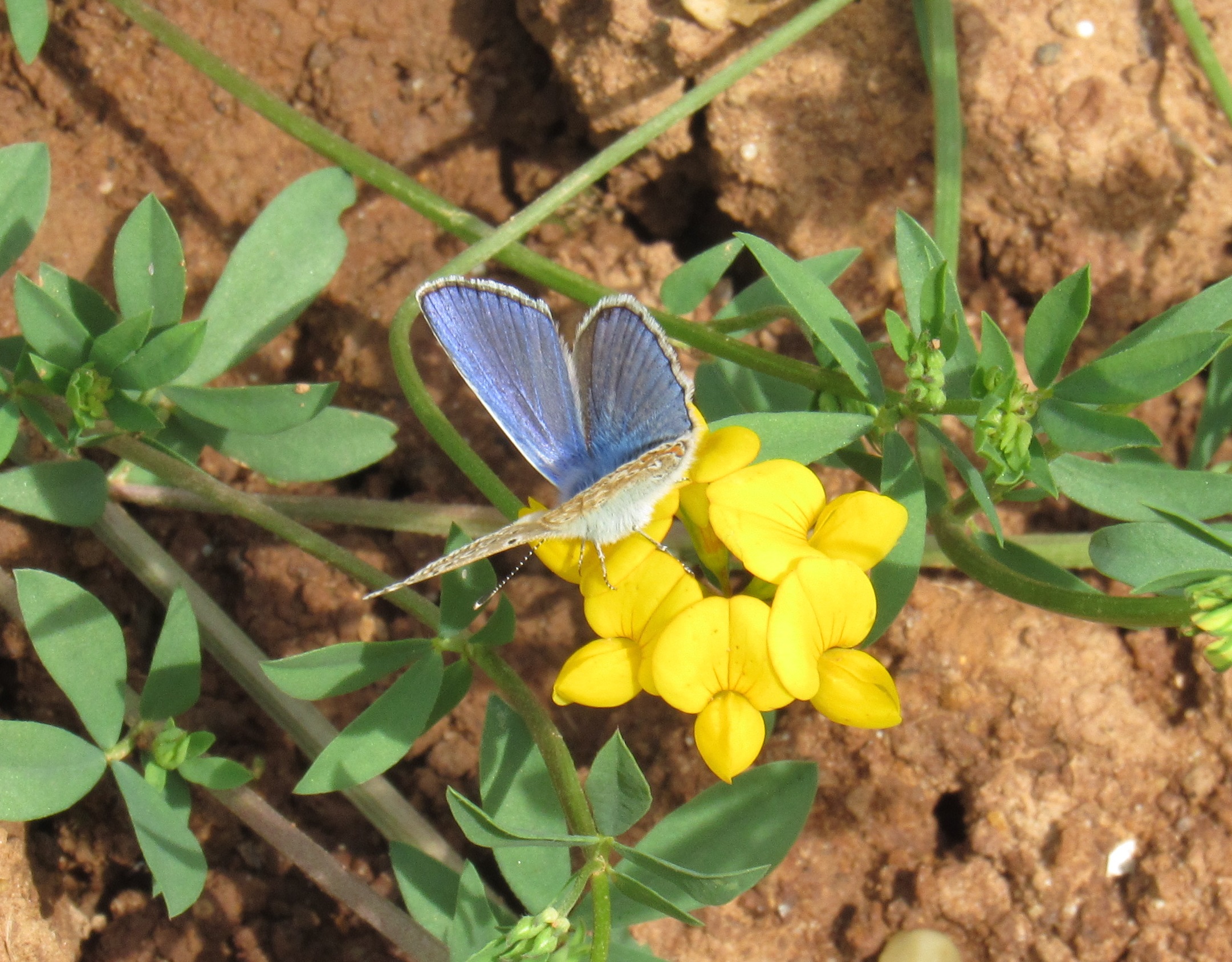 Brown Argus male (left) and Common Blue male (right) on the bee bank