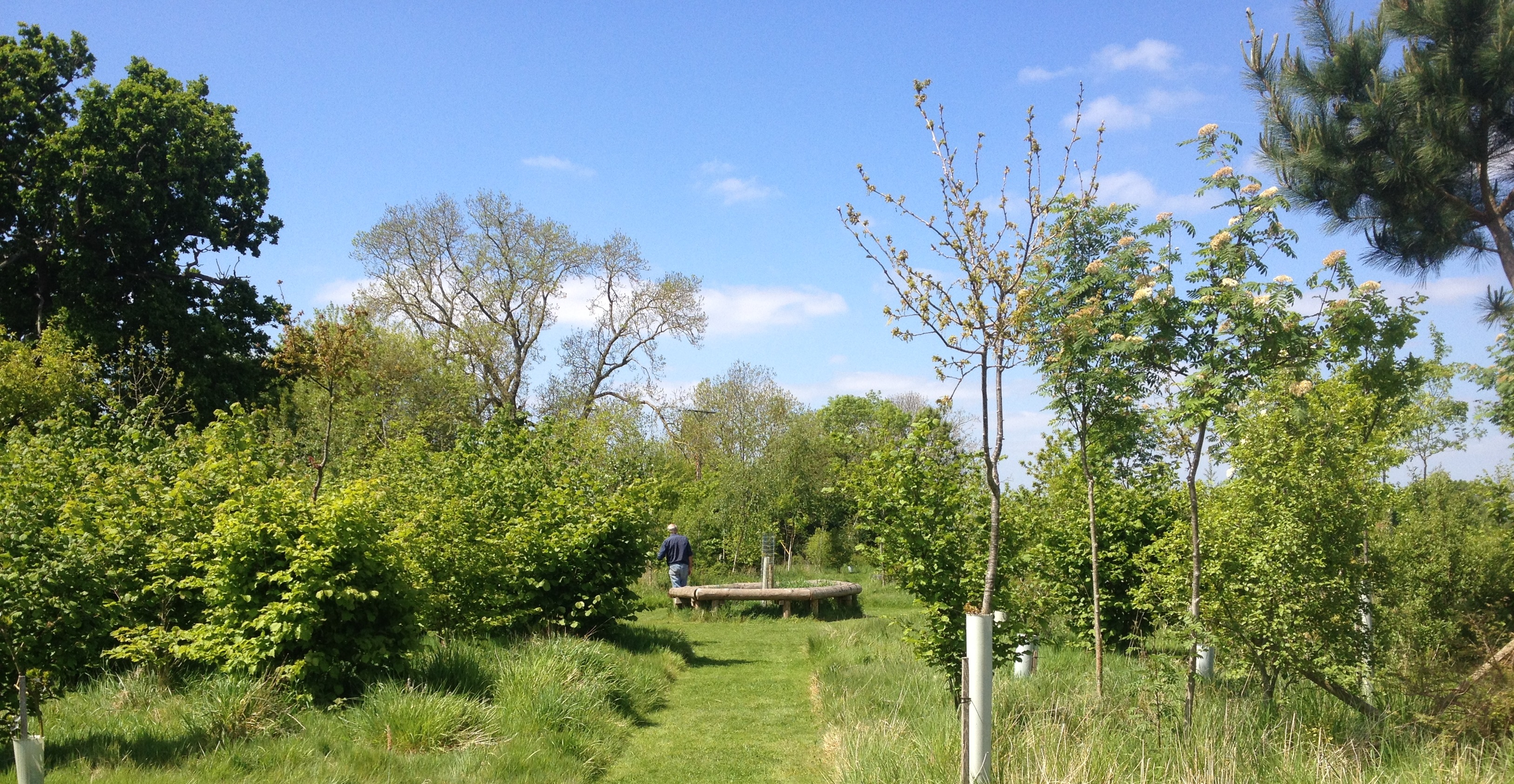 ABOUT US

North Curry Wildlife Group is a group of people interested in the wildlife of the village who look after the Community Woodland and meet from time to time to plan projects to help the wildlife of this and other areas in the village. We also hope to promote an interest in local wildlife and encourage people to do what they can for wildlife in their own gardens (please see our Gardening section).
We are very grateful to the many individuals and village organisations who volunteer practical help or financial support for our projects.
We are also pleased to announce that we have received a generous Awards for All grant from the National Lottery Community Fund and will be using this money both to encourage local wildlife and to enhance community involvement with the wild areas of the village.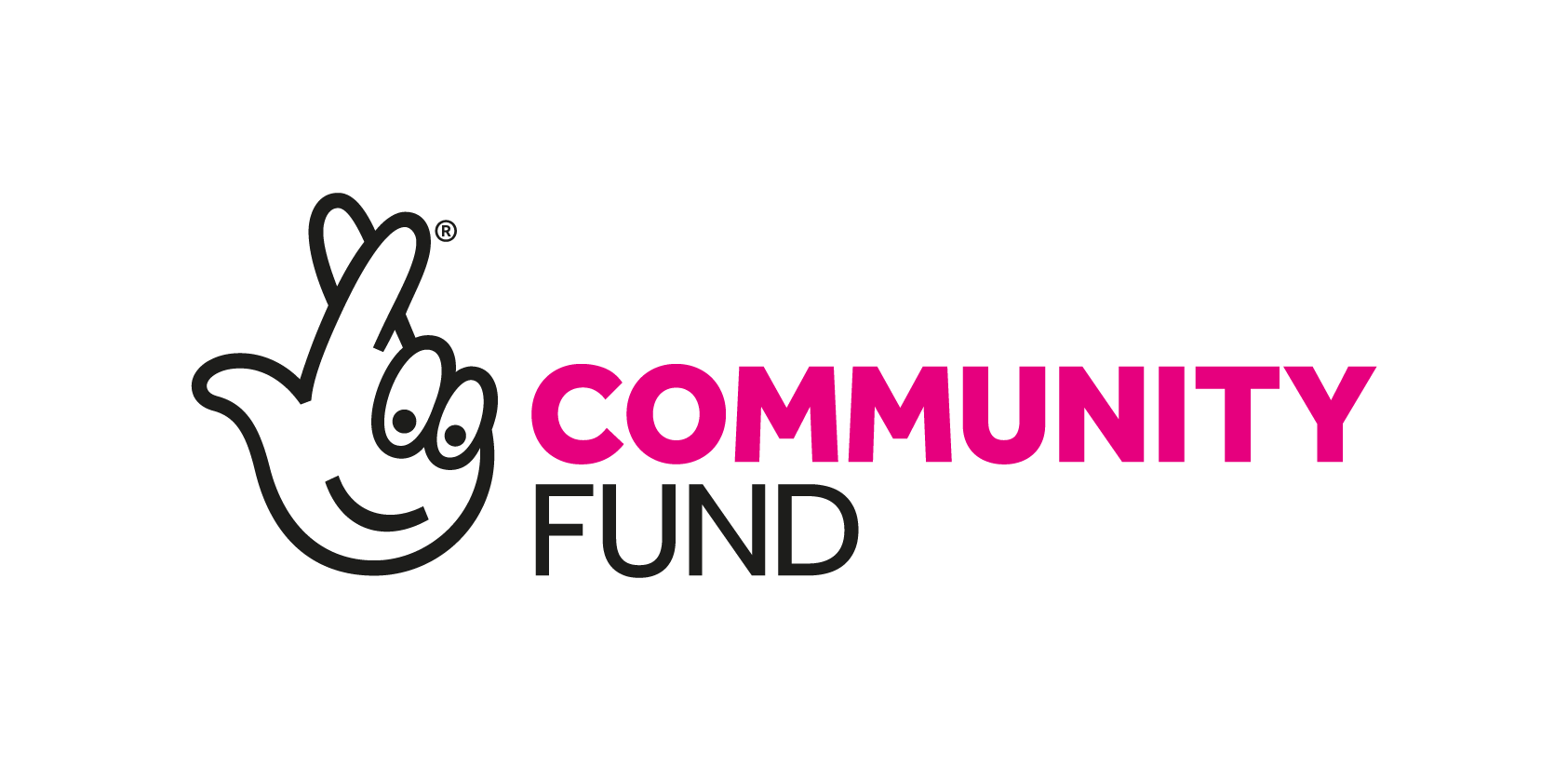 We have so far used money from this fund to re-excavate and line the pond at the Community Woodland and put new nesting boxes in the churchyard, Queen Square garden and around the school grounds. We have also purchased a Skinner moth trap in order to investigate which moths are visiting the woodland and other areas of the village, and installed an information board kindly designed for us by Kate and Simon Mears (see below). Other plans include purchasing tools, study equipment and two trail cameras to monitor the wildlife at the woodland, planting trees and wild flowers, producing an information leaflet, and continuing to support community events and school activities throughout the year.
Activities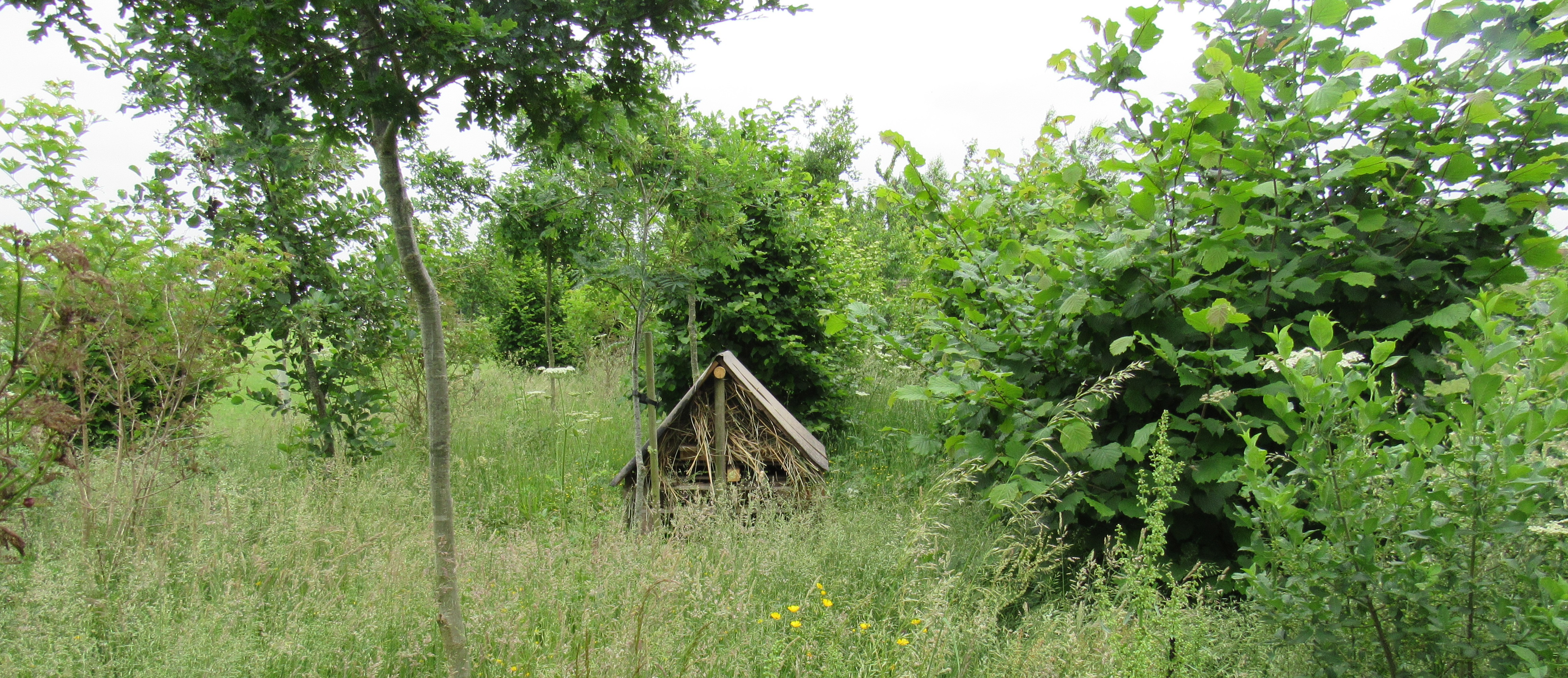 Looking after the Community Woodland includes the routine maintenance tasks of grass cutting, scrub removal and tree pruning. We also put up and check bird boxes, feed birds in winter, count bees, butterflies and moths, record flowering plants and monitor the wildlife of the site.
We have recently extended the site with an area of pond, shrub bank, butterfly bank and bee bank and have added several structures in which invertebrates, small mammals, slow-worms and amphibians can shelter. We hope that a large living willow arch and a willow tunnel for children will enhance people's enjoyment of the site.
We maintain this website and a Twitter page to keep people informed of our work and are preparing an information leaflet. We now have a very attractive information board on site at the Community Woodland thanks to the generosity of Kate and Simon Mears who kindly offered to produce the artwork for this and design the board. Our Community Fund award has enabled us to make this up as an on-site metalboard for the benefit of visitors (see our Projects section).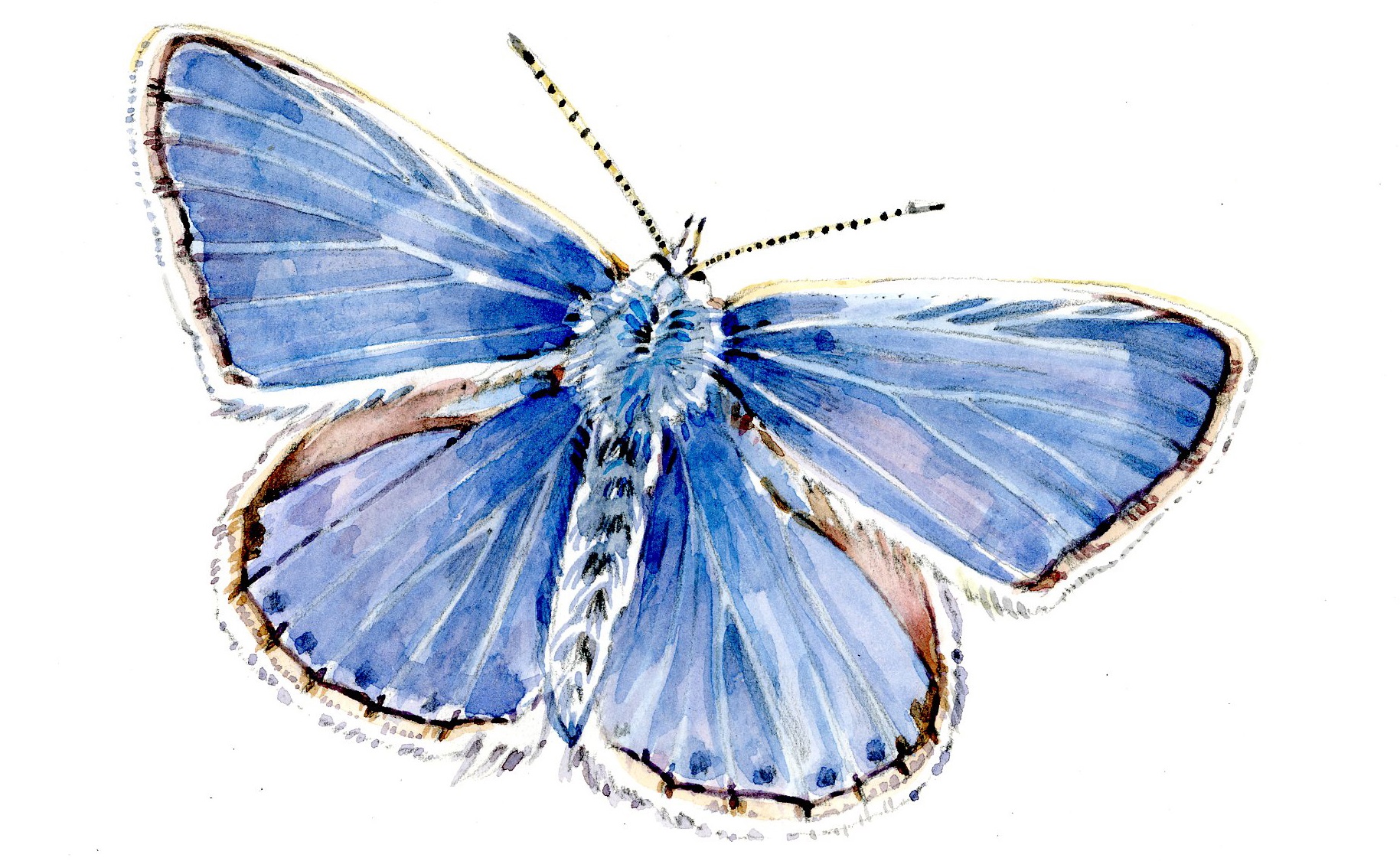 Male Common Blue butterfly © Kate Mears 2019
We have plans to join with other groups for events throughout the year to bring people and places together (see our Events section).
Get in touch
If you have a particular wildlife interest to contribute, would like to help with any of our projects or would like advice on wildlife gardening, please do be in touch via the Contact Us form or any memberof the group listed below.
Wildlife Group
Caroline Vaughan (ecology), Christine Poulsom (birds), Gareth Richards (birds), Liz Gibbs (plants and bees), Natasha Shirley (wildlife gardening), Phil Stone (trees and shrubs), Sarah Franks (general wildlife), Sarah Shuttleworth (plants), Stephen Locke (moths), Sue Ashton (butterflies), Tim Spotswood (birds).