NORTH CURRY MEADOW
We are fortunate in the village still to have an example of a traditionally managed hay meadow, which can be found along the footpath route from the top of Helland Hillto Broad Lane.
This three-acre field is a Site of Special Scientific Interest and has a rich variety of grasses and wild flowers. All can be enjoyed from the footpath, including knapweed, achillea and rough hawkbit. These flowers attract many butterflies and other insects.

Large and Small Skippers can be seen here in summer as well as Meadow Browns, Marbled White, Common Blue butterflies and Six-spot Burnet moths. Ringlets and Gatekeepers frequent the footpath edge, and in autumn Red Admirals and Commas can be seen feasting on overripe blackberries in the hedgerow. Small Copper butterflies can also be seen sharing late summer knapweed with other butterflies and bees.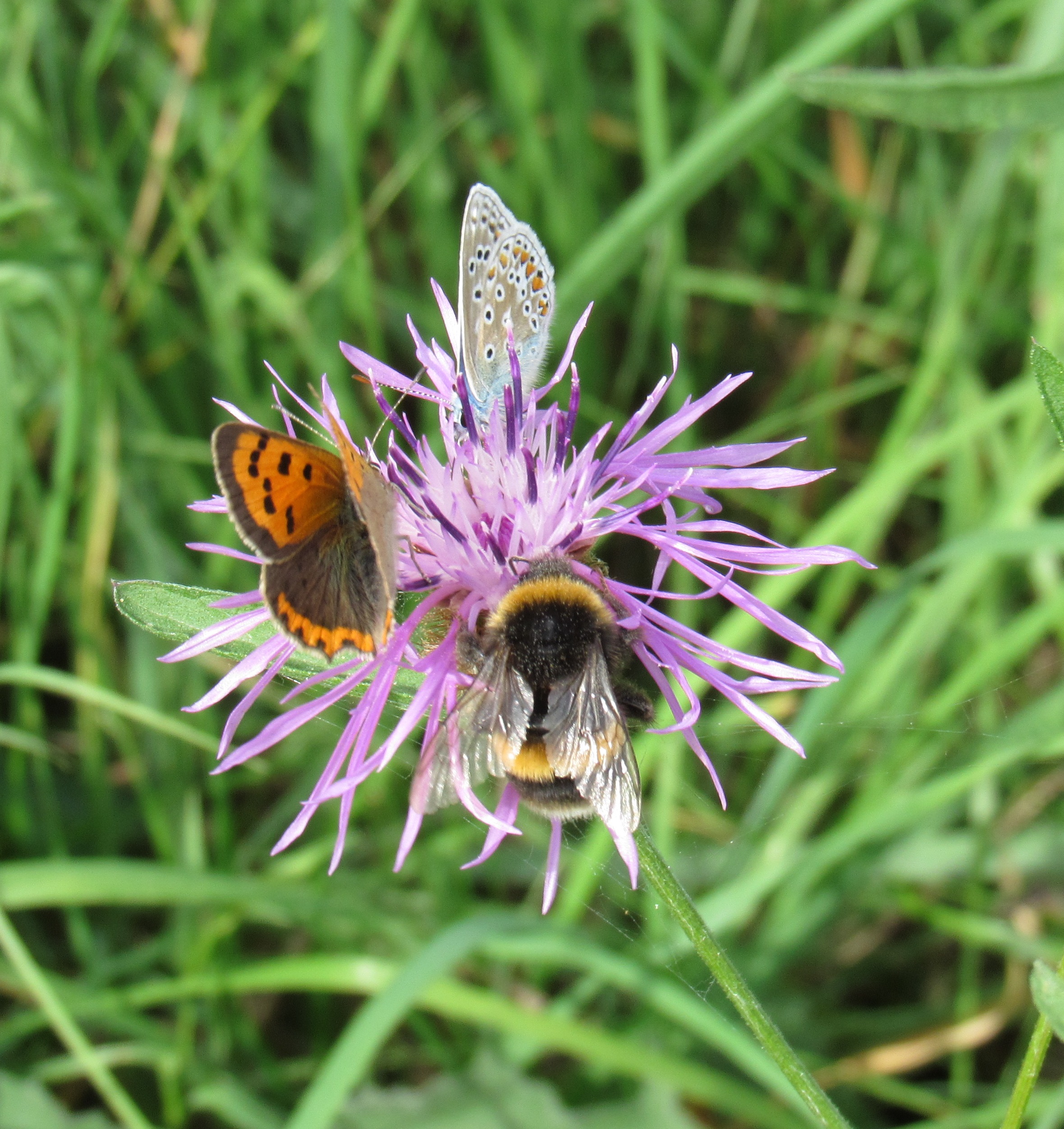 The meadow is also known locally as the Orchid Field for the lovely Green-winged Orchids (Anacamptis morio) that flower in spring. May is the best month to see them. They are primarily purple but come in different colour variations of pale purple and pink.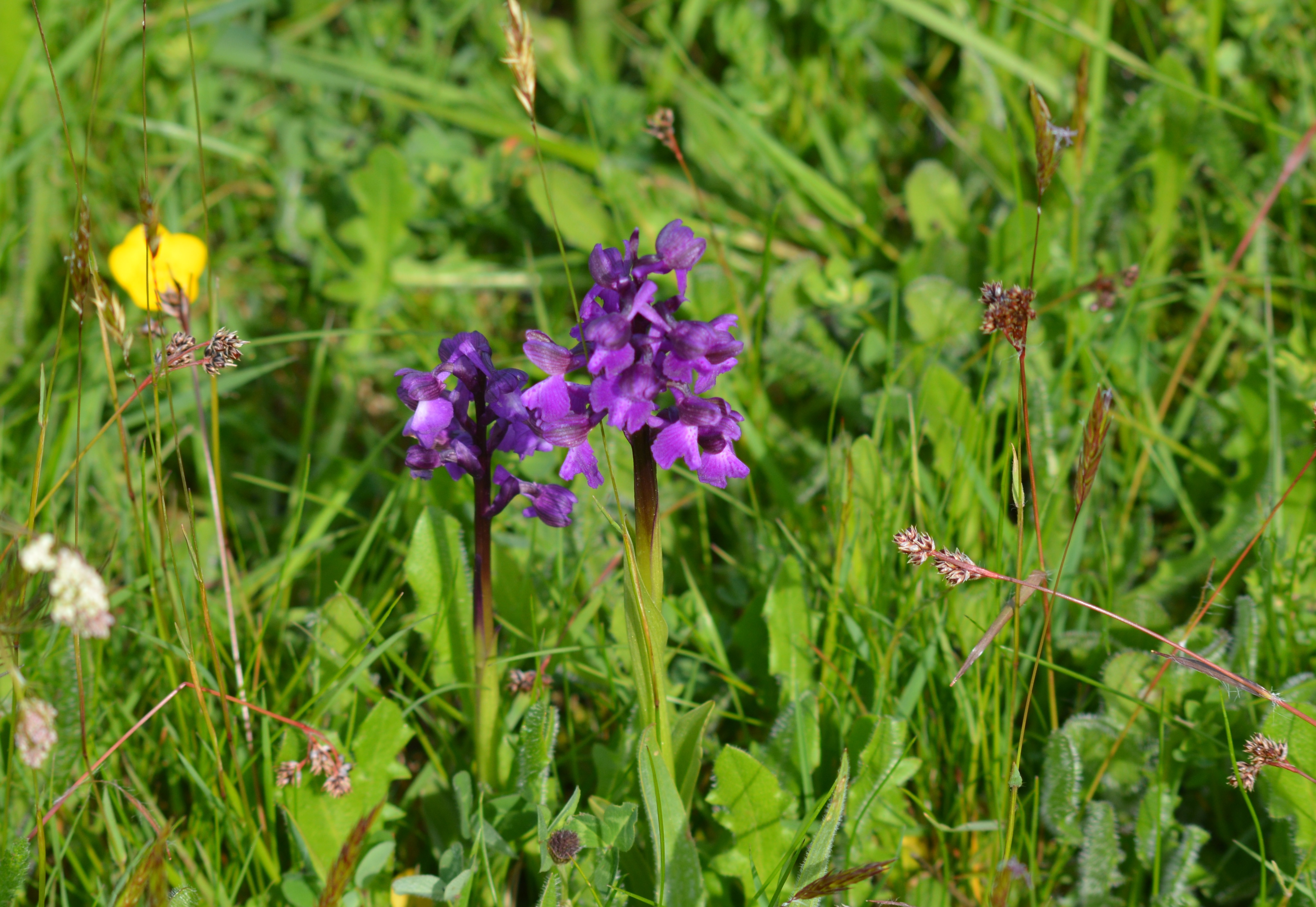 Green-winged orchid taken in May 2019 (photo Tony Hoskin)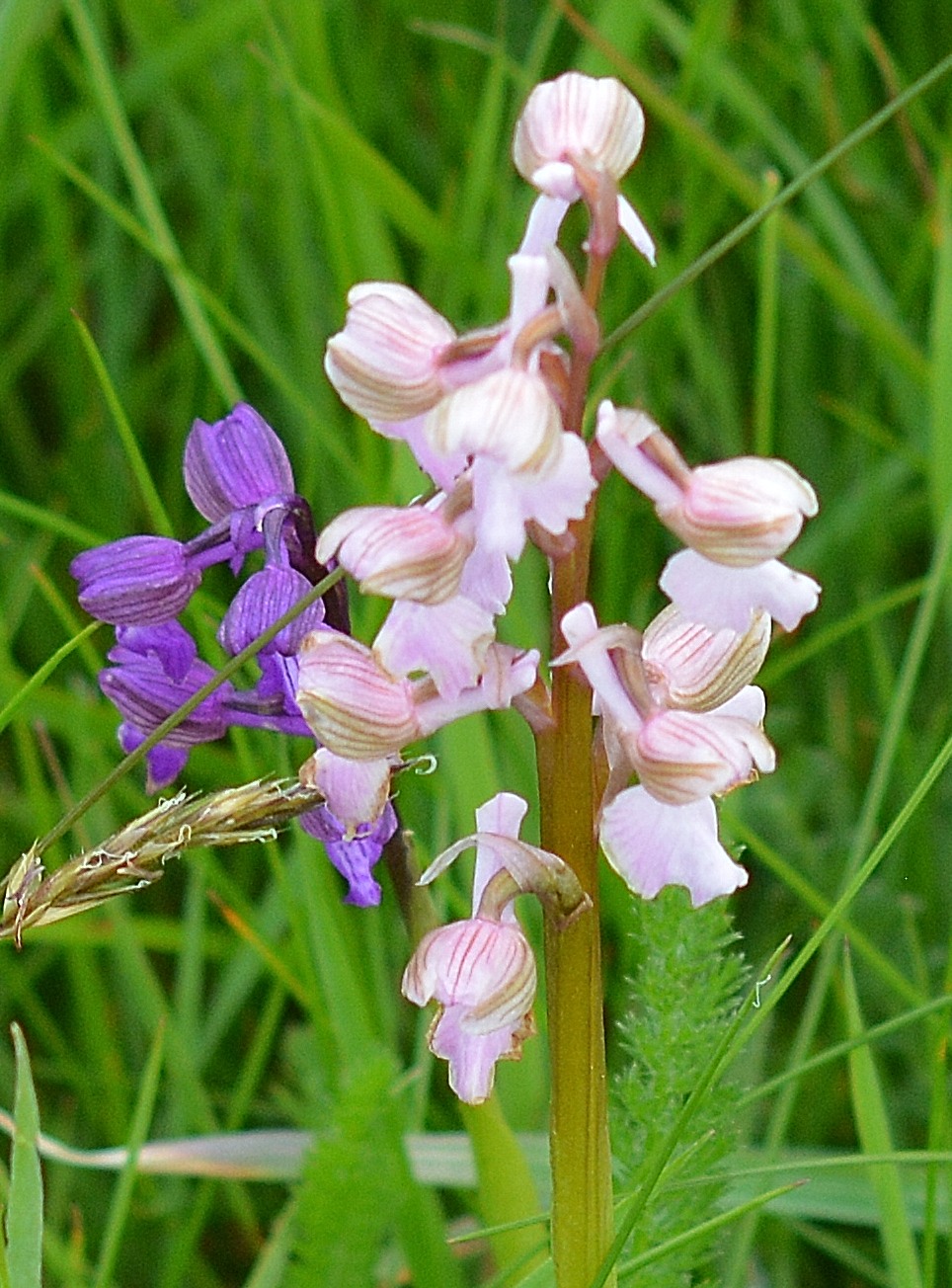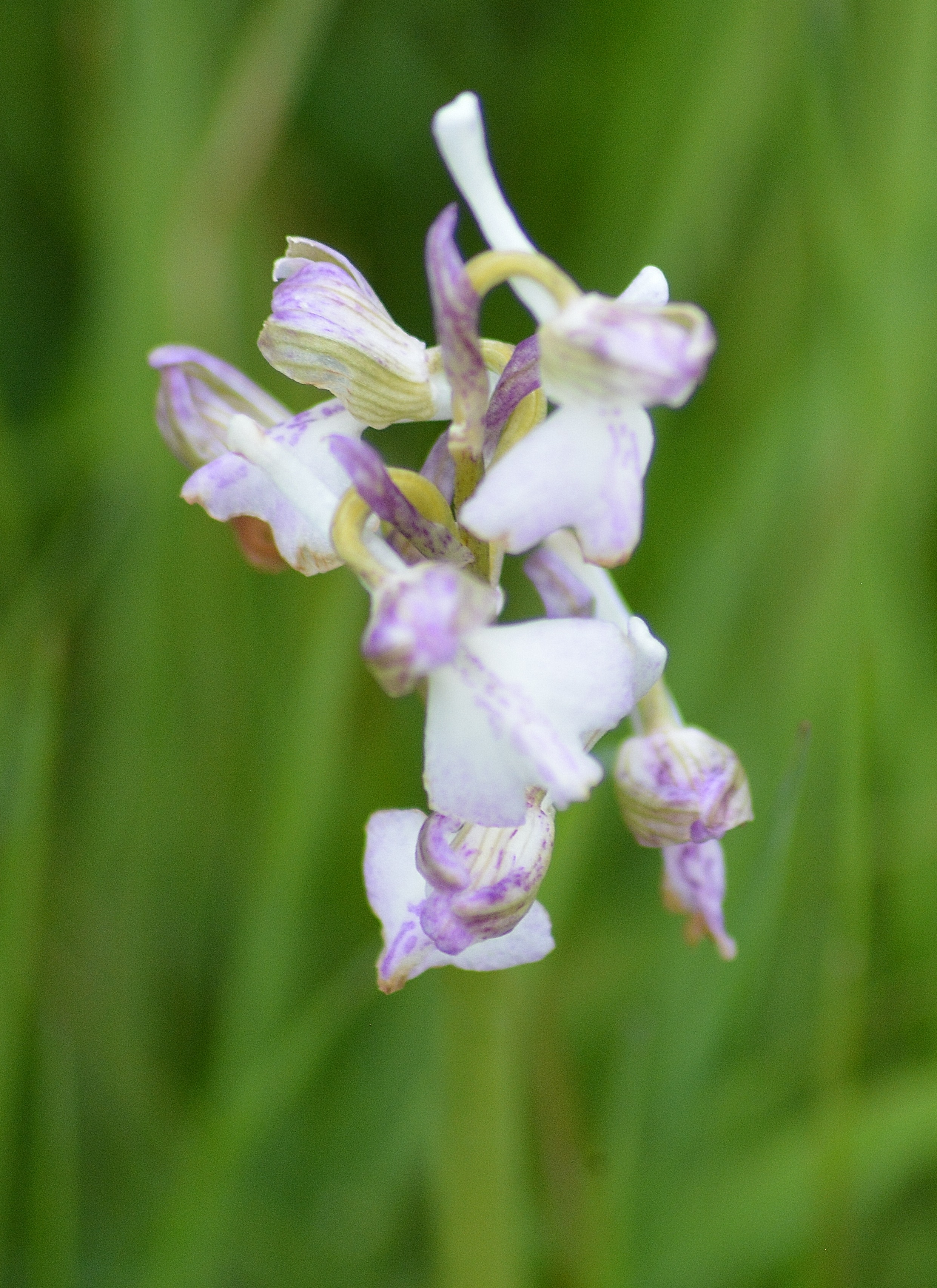 Pale pink and purple colour variations of orchid (photos Tony Hoskin)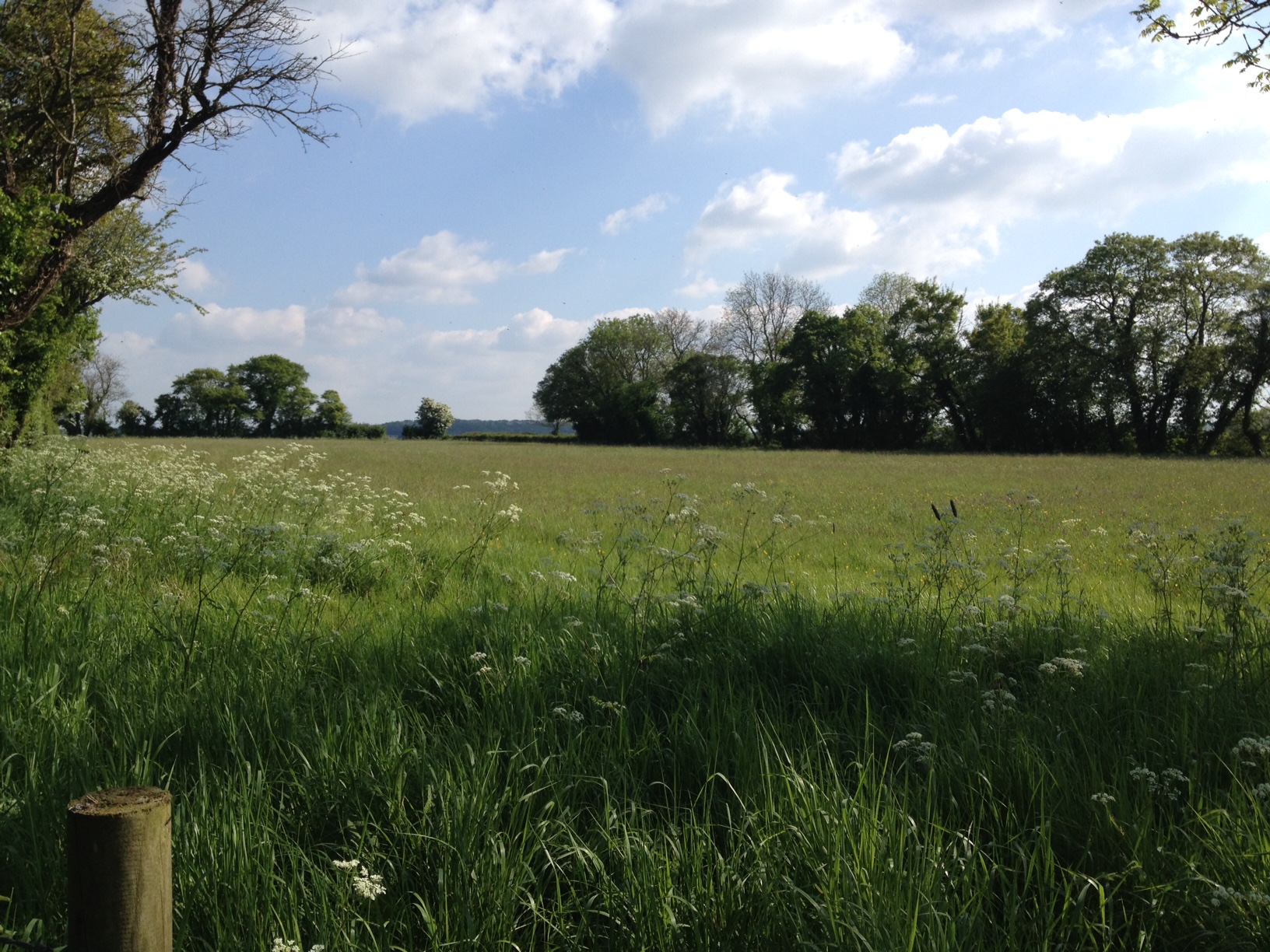 View of the meadow from the corner of the footpath (photo Natasha Shirley)