WILLOW ARCH AND TUNNEL

Inspired by the Green Cathedral at Longrun Meadow in Taunton, we began a willow arch in the autumn of 2017 at the Community Woodland across the footpath on the eastern side of the site.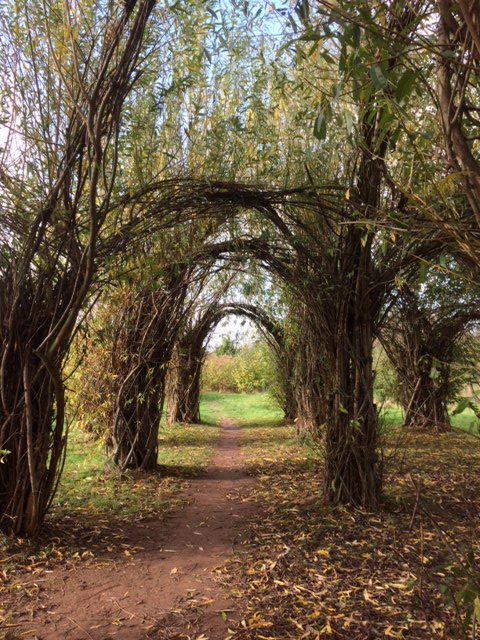 View of Longrun Meadow's Green Cathedral (photo Liz Gibbs)

Using pollarded willow from the boundary of the new youth football field, we erected a structure of four large willow supports across the path and lashed them together at the top. Around the base of each support we planted withies to grow up and over the structure.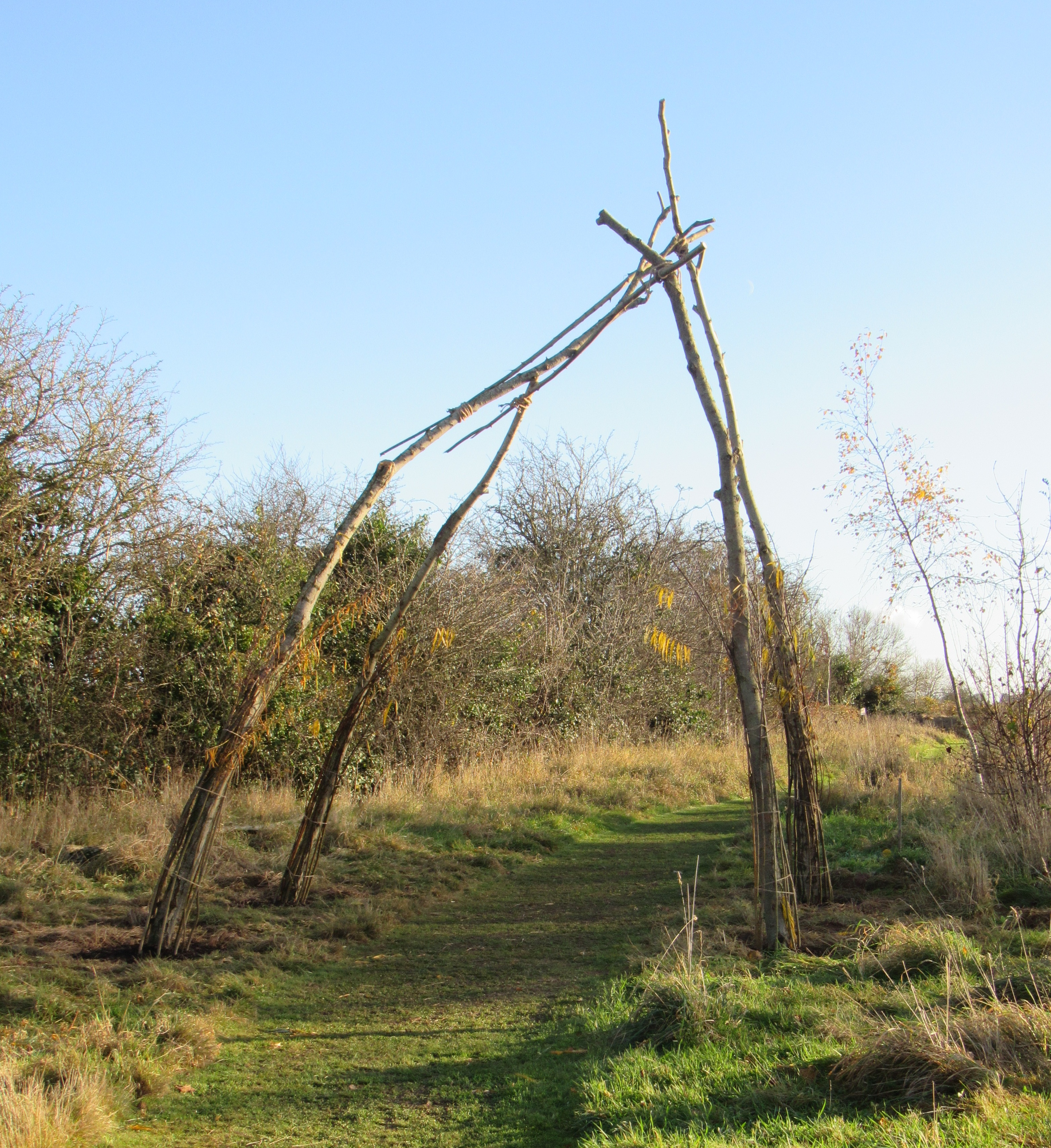 The arch structure showing the withies planted at the base of the four supports

It was good to see the withies at the base of the structure begin to sprout with pussy willow in the spring of 2018.
e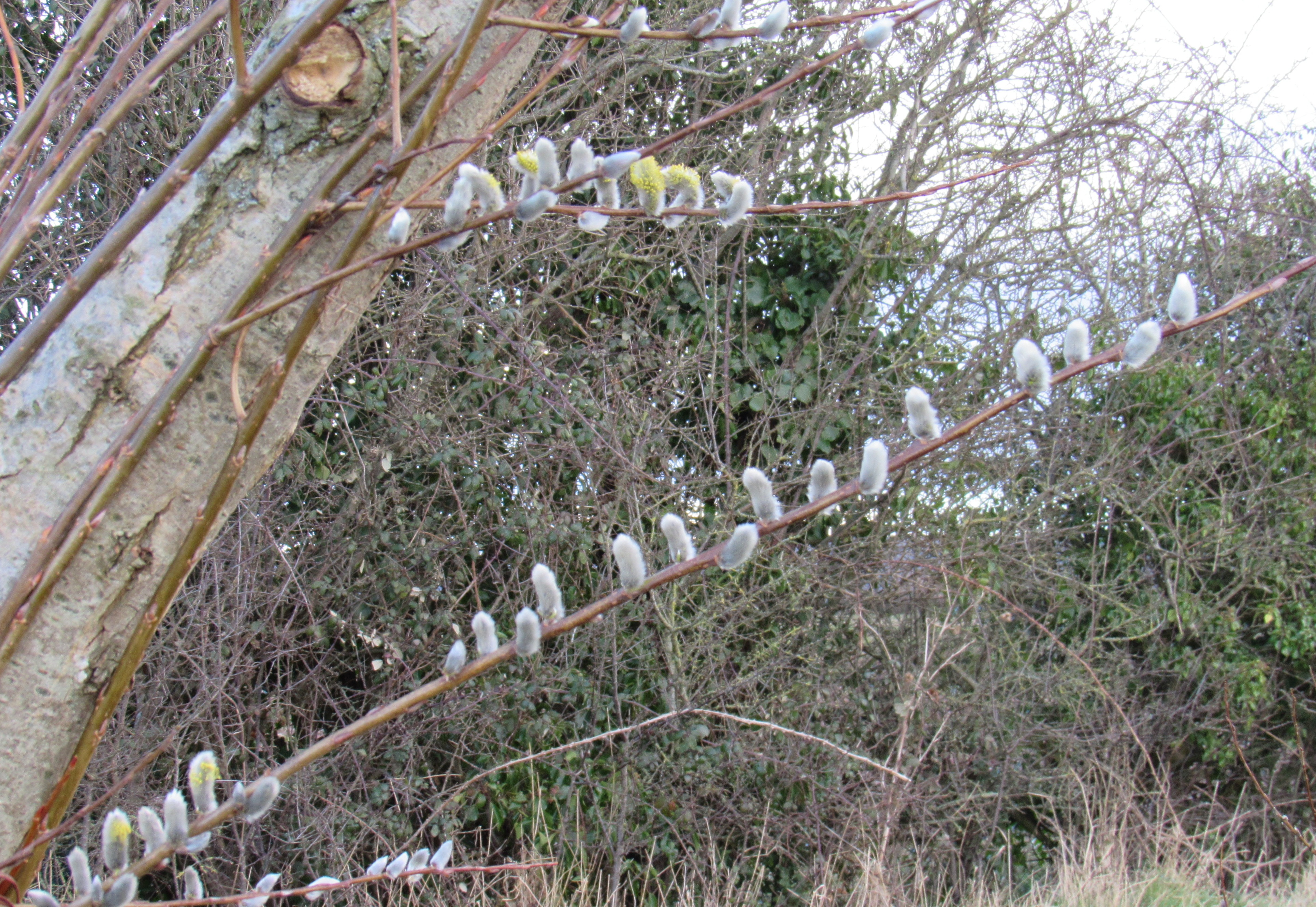 Willow bursting into life in March 2018
By June 2018, we were delighted to see that the main willow supports were also showing signs of life and sending out shoots.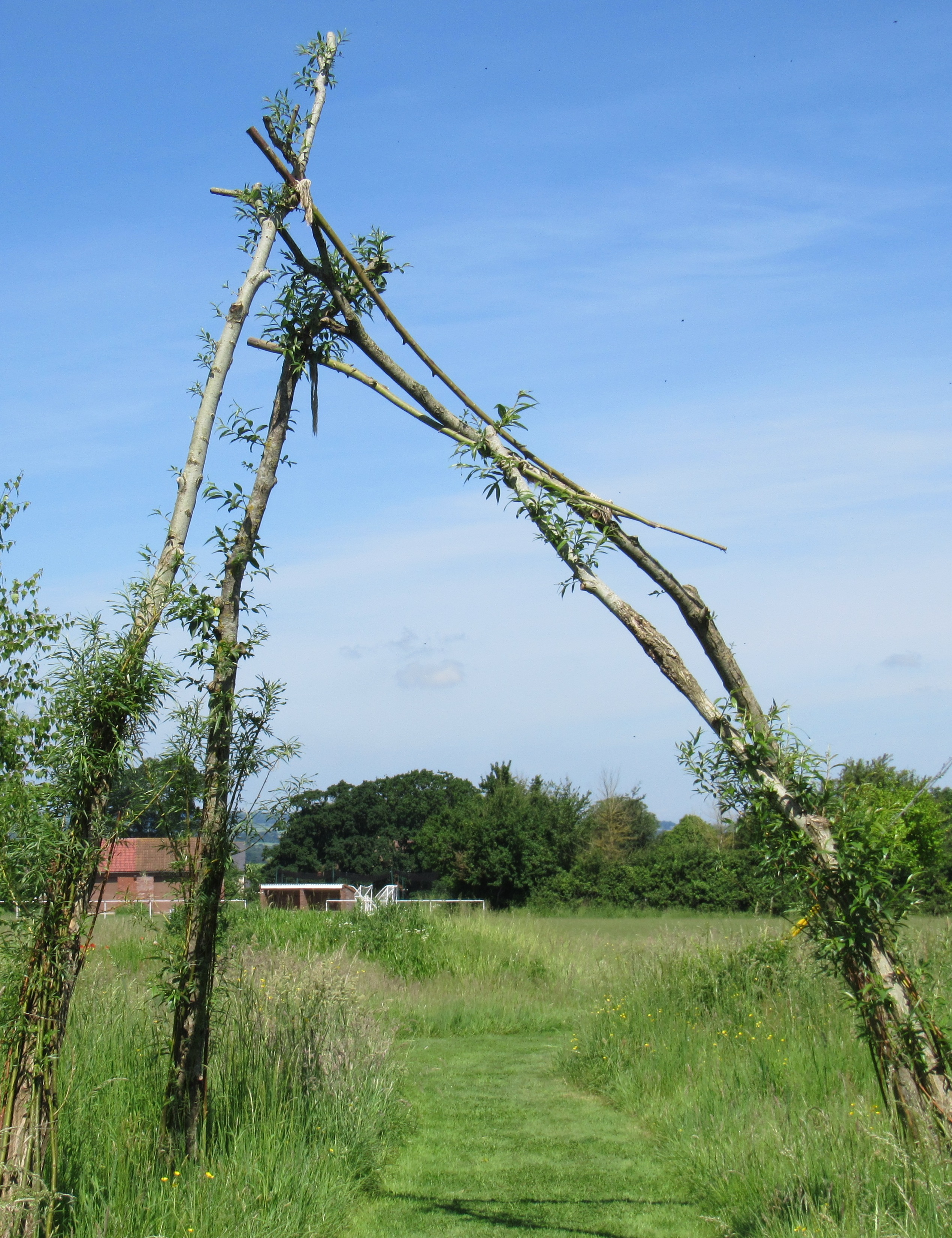 The willow arch showing signs of growth in June 2018
However, the rest of the summer was a tough one for the arch as it struggled in the hot, dry conditions, but we are hopeful that it will continue to thrive in 2019.
WILLOW TUNNEL
We also prepared a small site in the hazel grove to make a low willow tunnel for children, going between the path next to the orchard and one leading to the central area. At the right-angled bend in the tunnel we planned to have a higher, domed area with a log seat or two.
Constructing the willow tunnel in April 2018
By June 2018, like the willow arch, the willow tunnel had put on some luxurious growth, but it subsequently struggled during the dry conditions of the rest of the summer. However, we have high hopes for the tunnel in 2019.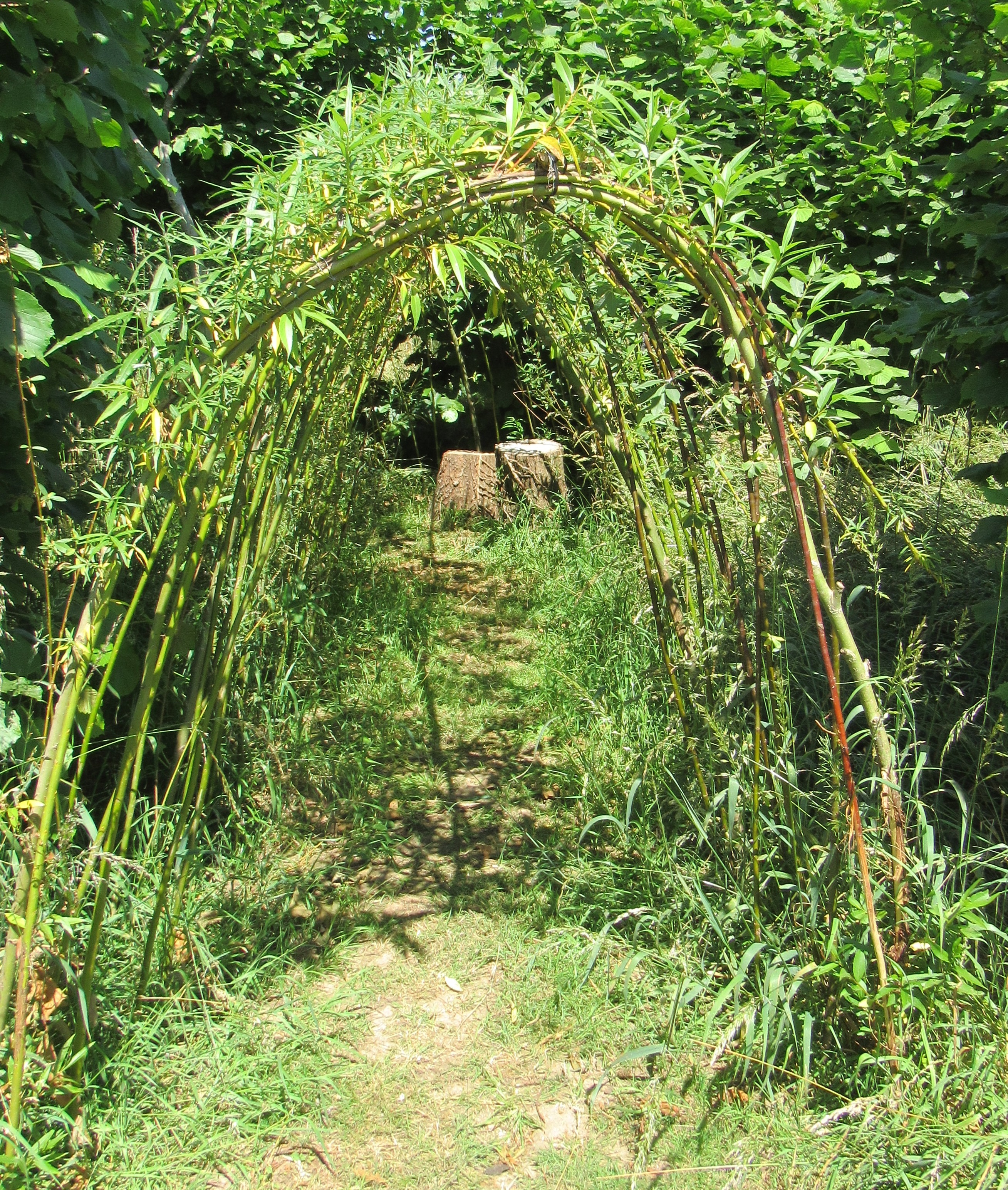 The willow tunnel showing growth in June 2018
We are very grateful to Coates English Willow for supplying the withies.