INFORMATION BOARD

We were absolutely delighted when Kate and Simon Mears offered to design a board for us to be situated at the Community Woodland to give information to visitors about the plants and wildlife to be found there, and we are thrilled to announce that this is now on site.
As well as a map of the main paths and features of the woodland, Kate has painted illustrations of some of the most characteristic and special trees, plants, birds and insects to be found at the woodland.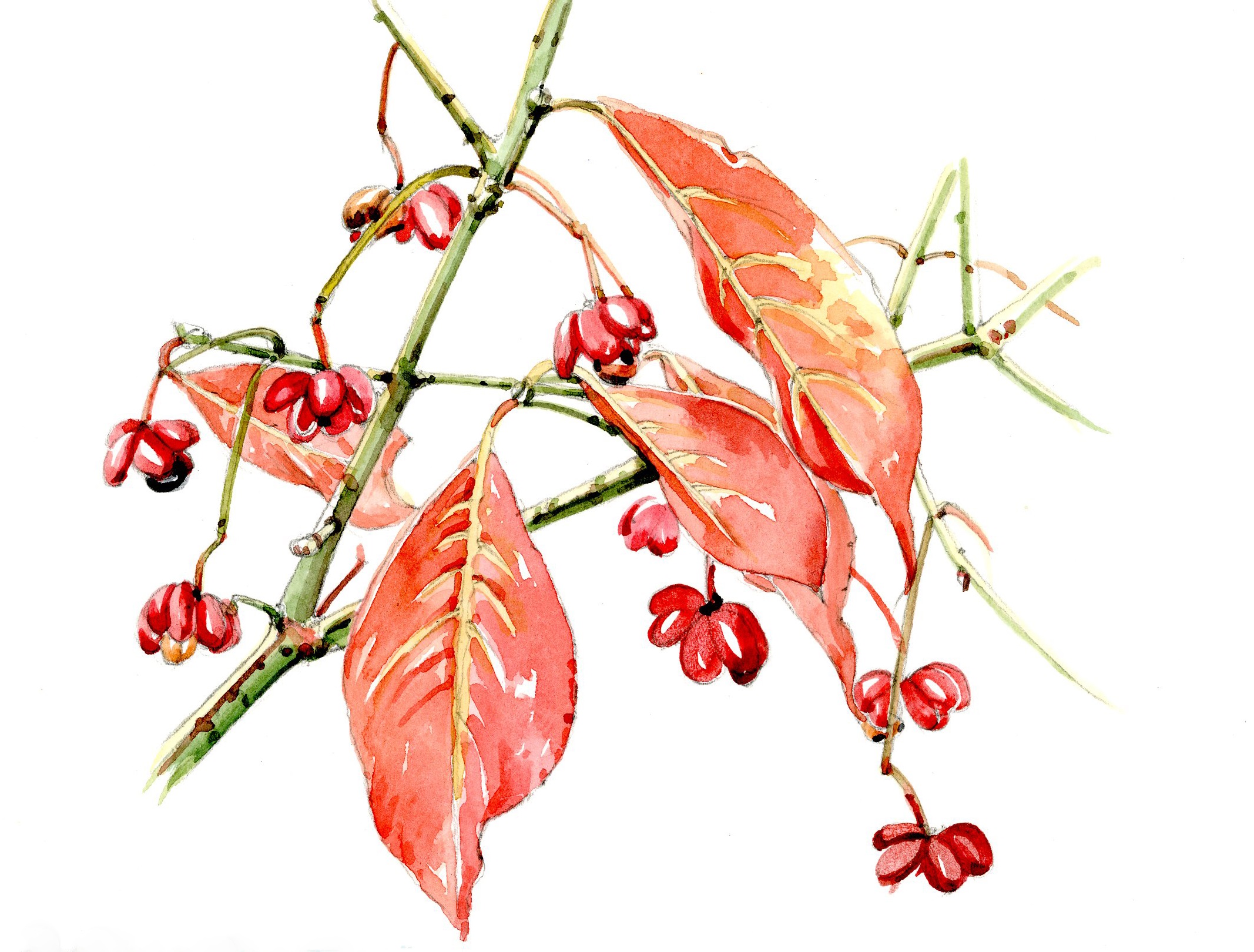 Spindle berries (left) and male Reed Bunting (right) © Kate Mears 2019
We are so grateful to Kate and Simon for their generosity in giving us such wonderful artwork and design. Our award from the National Lottery Community Fund has enabled us to realise this as the finished metal board now on site. We are very pleased with the end result and hope people will find it both attractive and informative.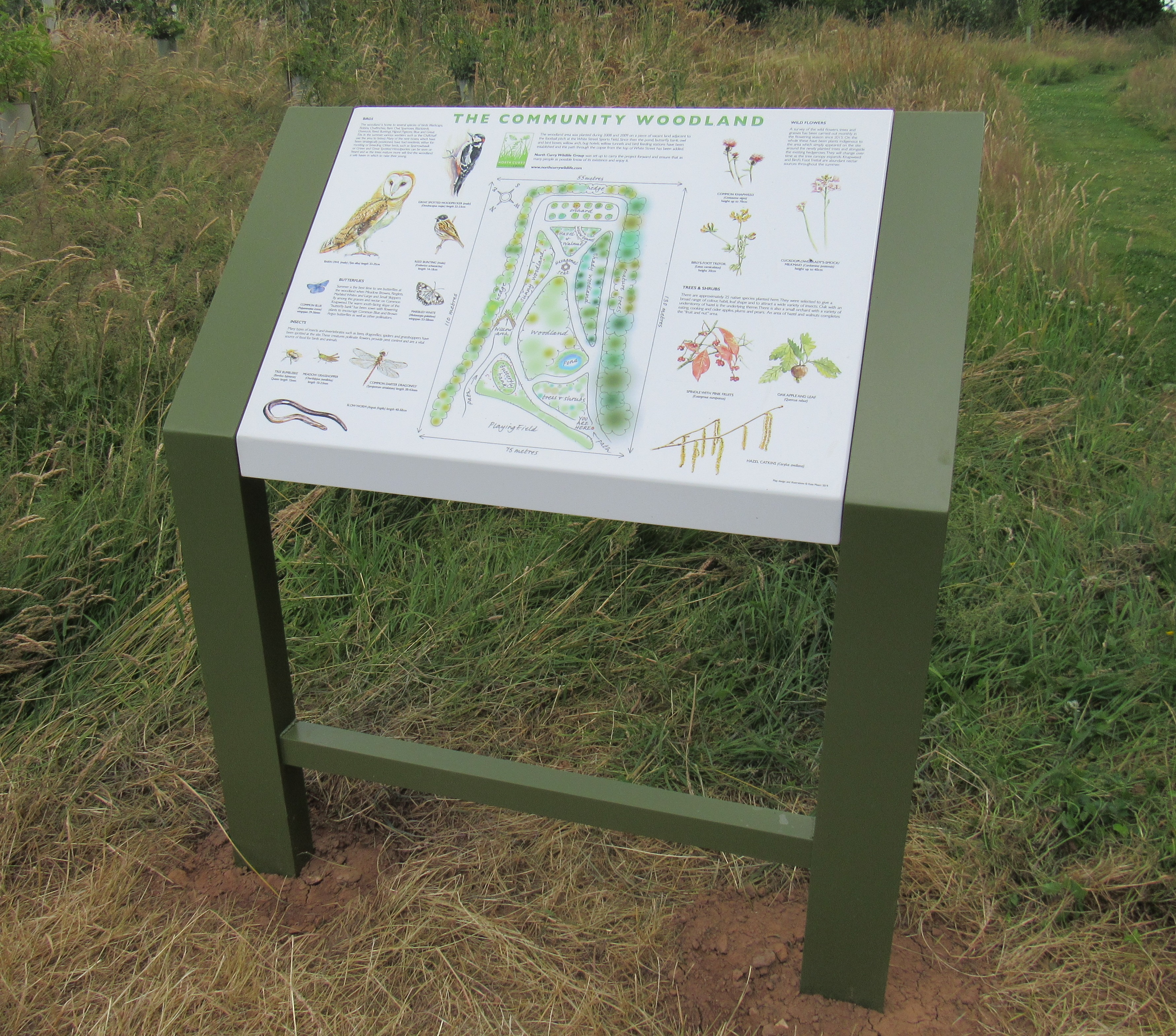 The information board at the woodland site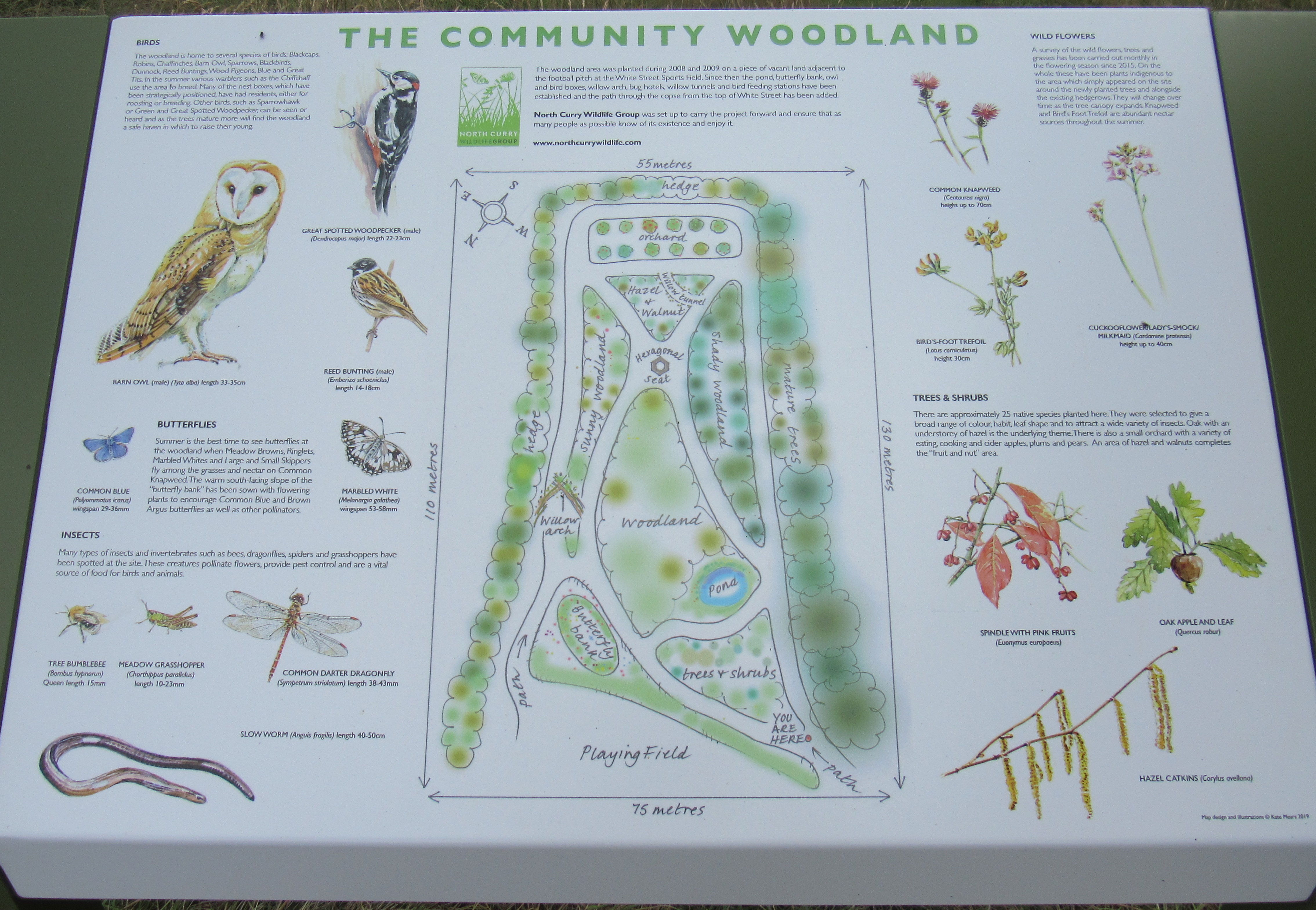 Close-up of the board
Kate is very well known for her wonderful views of North Curry. To see more of Kate's artwork, visit her website: http://www.katemears.com
We are also very grateful to the Mears family for our brilliant logo, designed by James Mears: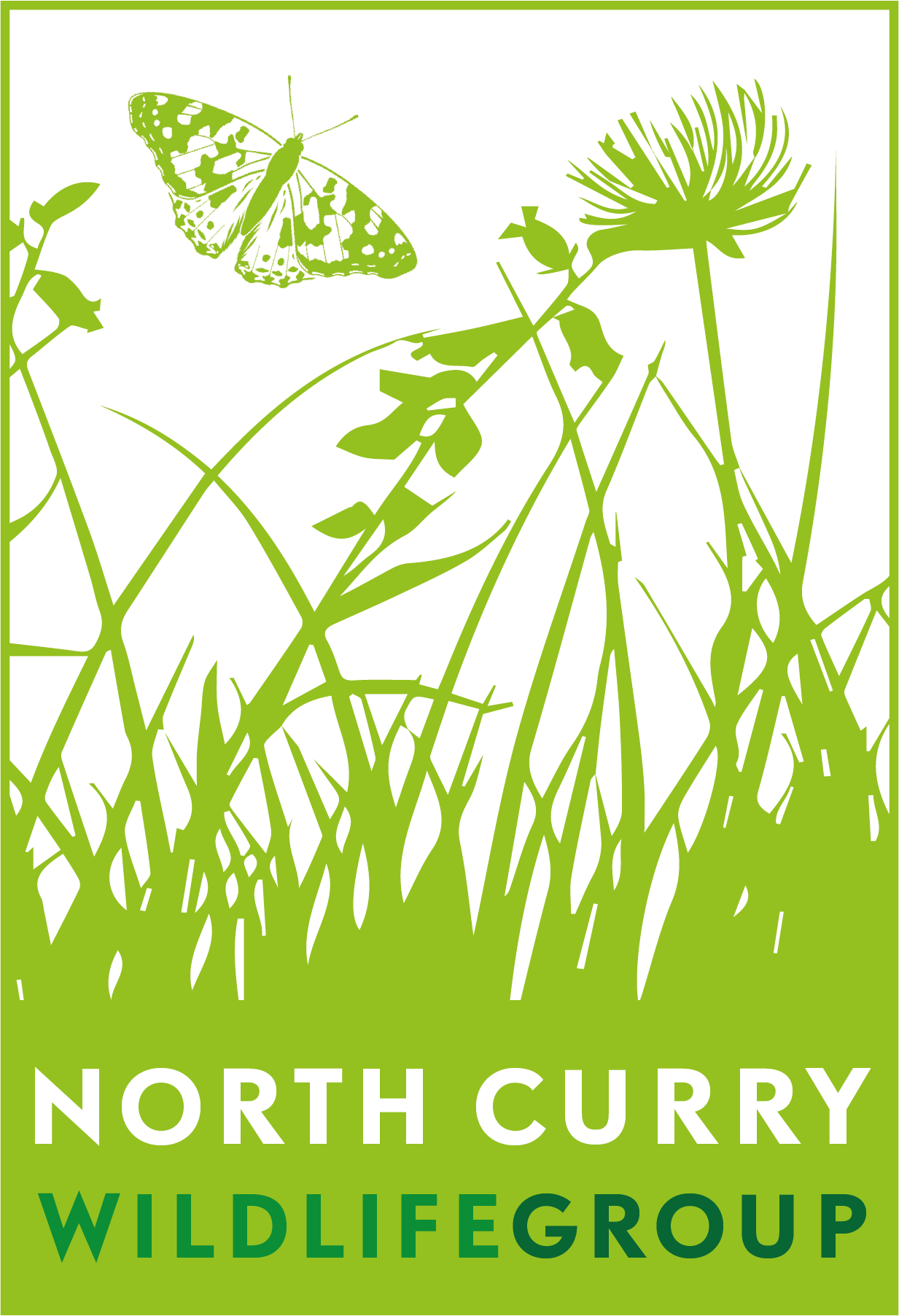 LEAFLET
We are working on the design of a leaflet which will give information about the Community Woodland and which we hope to deliver to all households in the village . We hope the leaflets will also be available in the village shop and community coffee shop for the benefit of visitors.