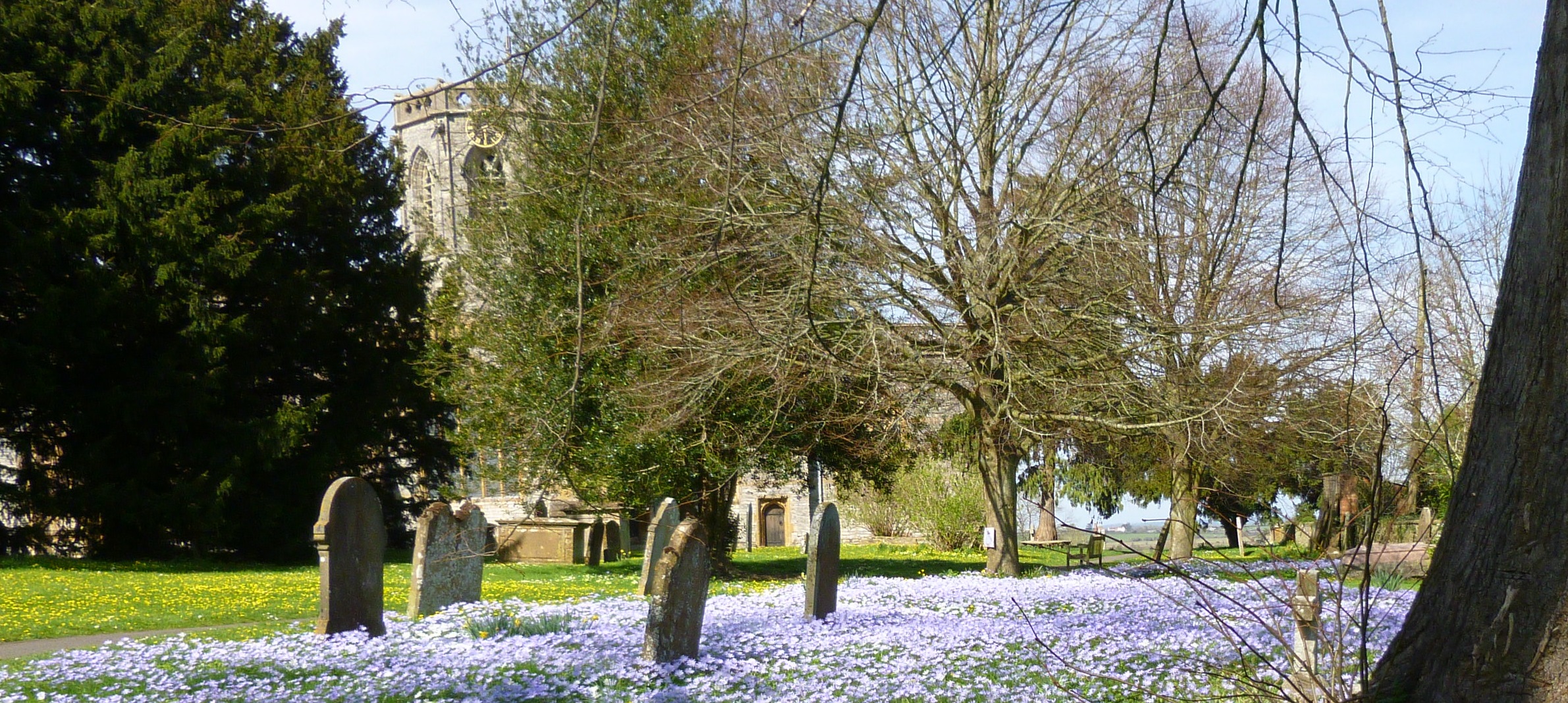 THE CHURCHYARD
The churchyard is a great place for wildlife, particularly in the spring. There is always a wonderful display of snowdrops in January, and the pale purple crocuses by the kissing gate in the south-east corner are an early source of nectar for queen bumblebees and overwintering butterflies tempted out on a sunny day.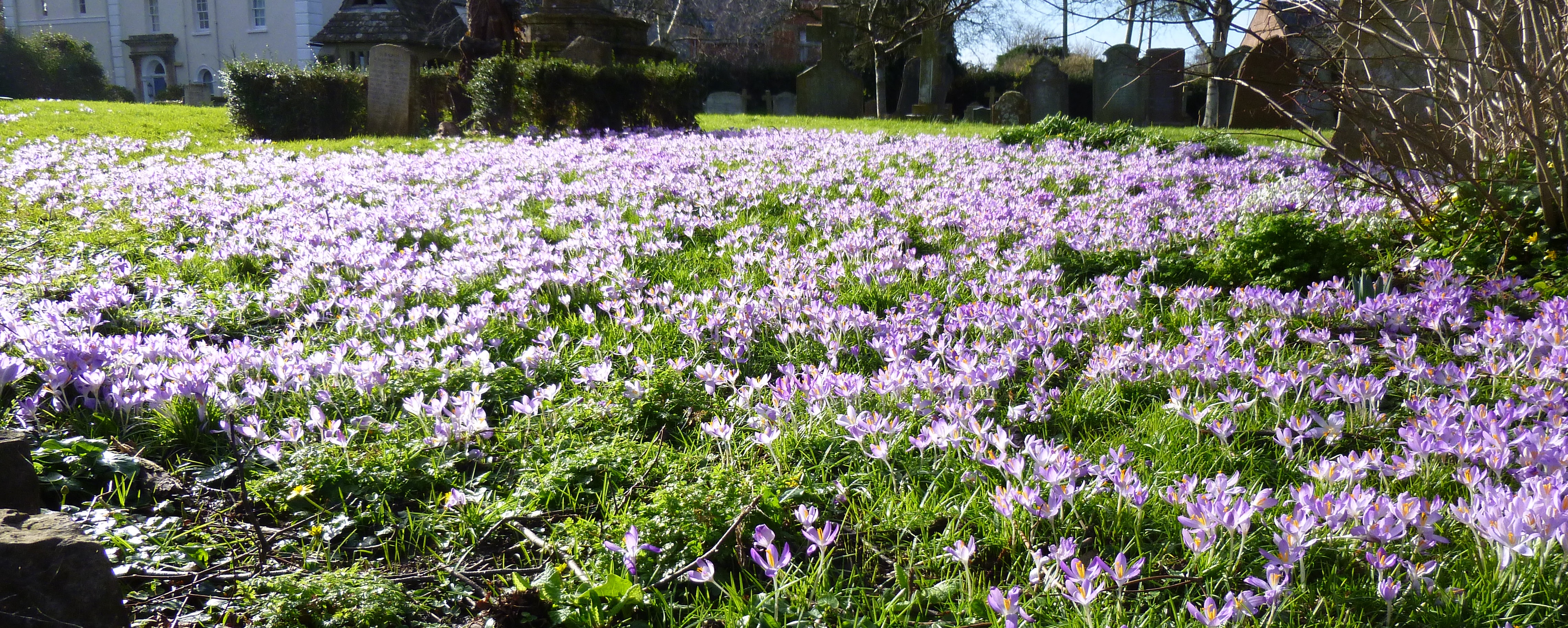 Other spring flowers include glossy golden celandines and pale yellow primroses and the magnificent display of purple anemones or windflowers for which the churchyard is justly famous. So that these can set seed, the grass is not cut on the eastern side of the path but left until June or July for the benefit of many insects.

The churchyard in the spring is a good place to see Orange Tip and Brimstone butterflies. Look out too for Peacocks and Small Tortoiseshells. By April, if you look up in the tops of the yews, especially on the eastern side of the path to the church porch, you may be able to see small Holly Blue butterflies against the dark green of the yew foliage. You may also see a Red Admiral basking on a sunny tombstone.

The churchyard also benefits from a rookery in the large trees adjacent to its eastern side. The call of the rooks is a very characteristic sound of the churchyard, and the beginning of nest building a sure sign of spring!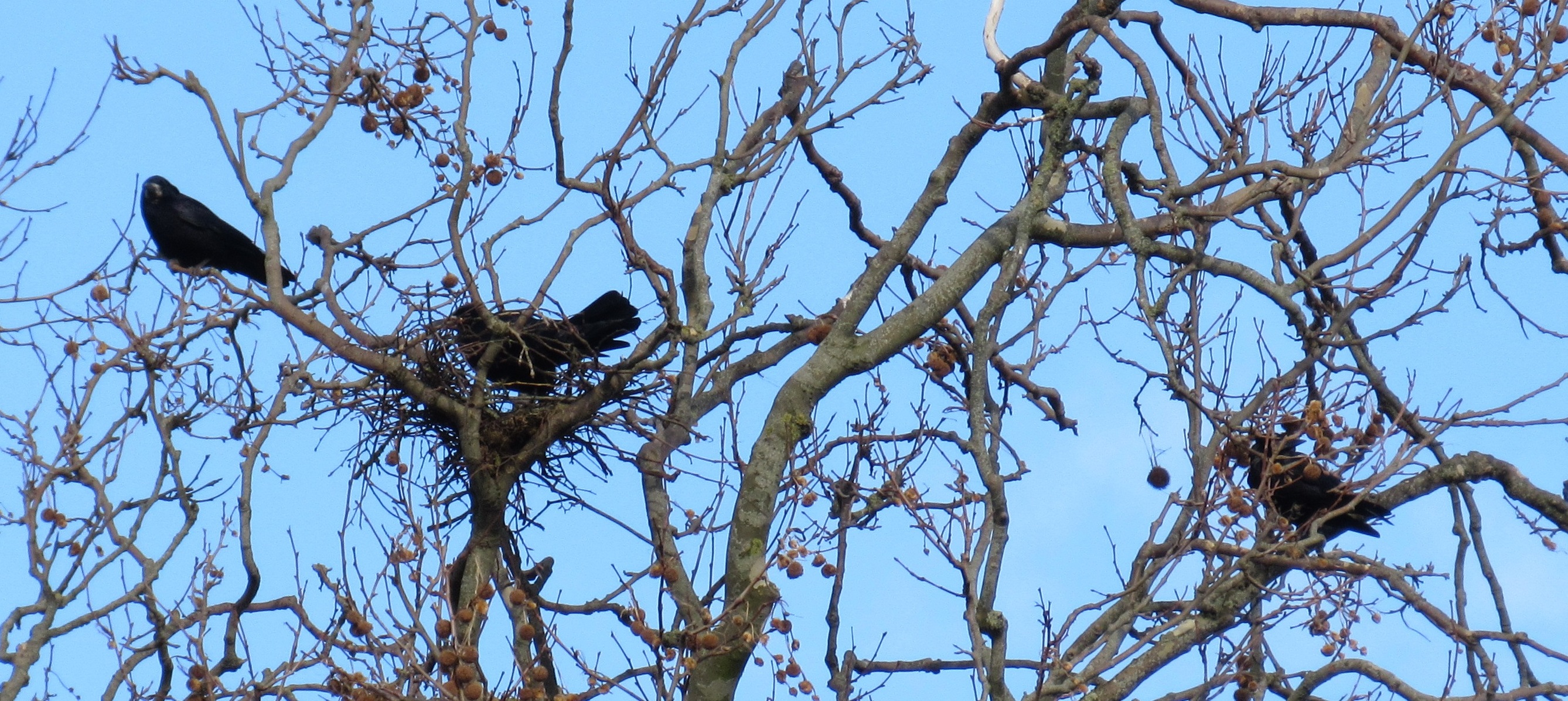 A section of laurel hedge on the eastern boundary was removed in February 2017 and replaced with a wildlife-friendly hedge of mixed native species, including hawthorn, blackthorn, buckthorn, hazel, crab apple, guelder rose and dog rose which all supply food for birds and insects.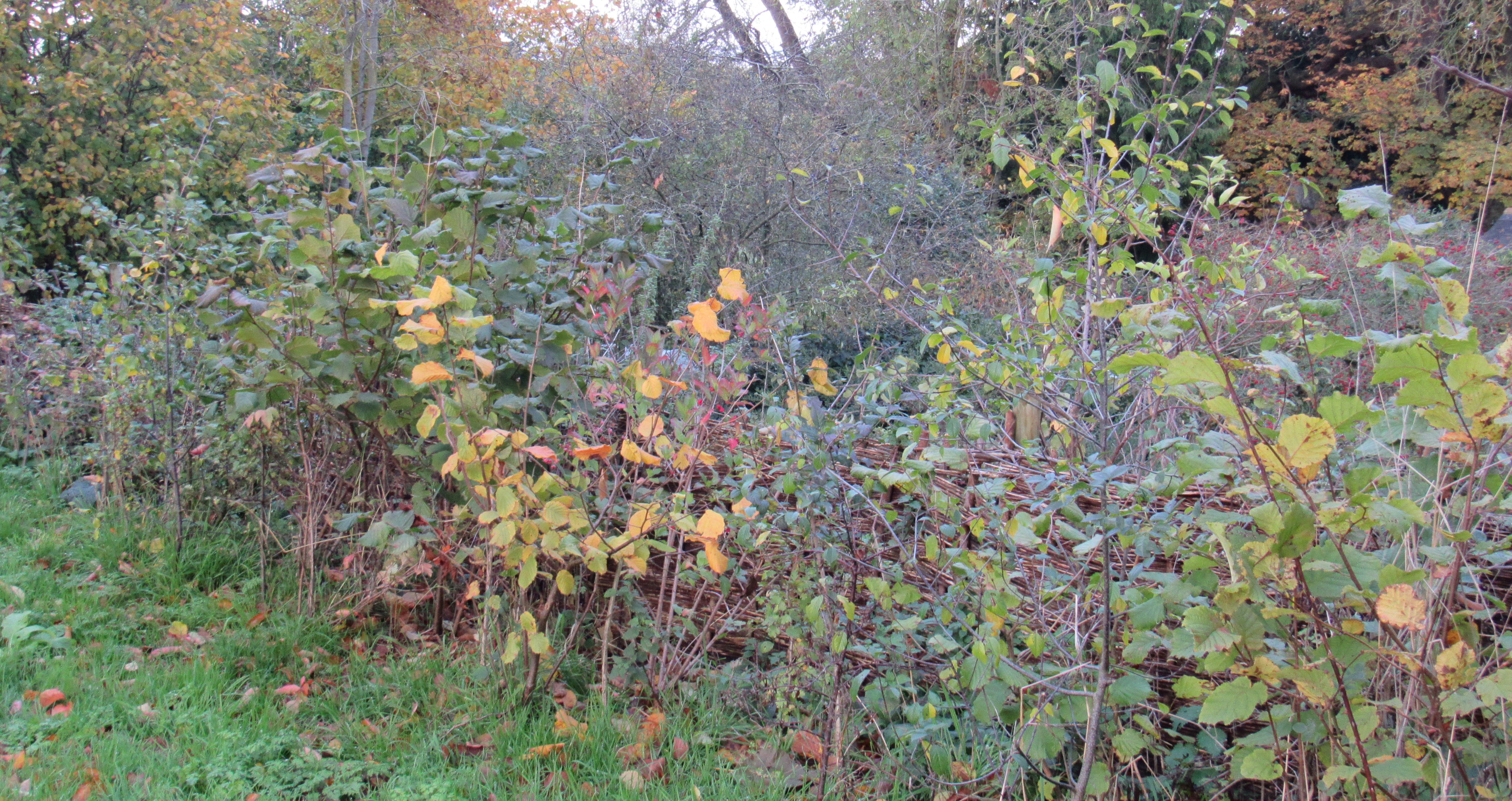 Look out too for various nest boxes in the churchyard. Six have been added thanks to an Awards for All grant from the National Lottery Community Fund: four tit boxes, one for a robin and one for a flycatcher. Do look out for any activity around these boxes.