EVENTS

UPCOMING EVENTS
Apple Day
Sunday 20 October, 2-5 pm, White Street Sports Ground and Community Orchard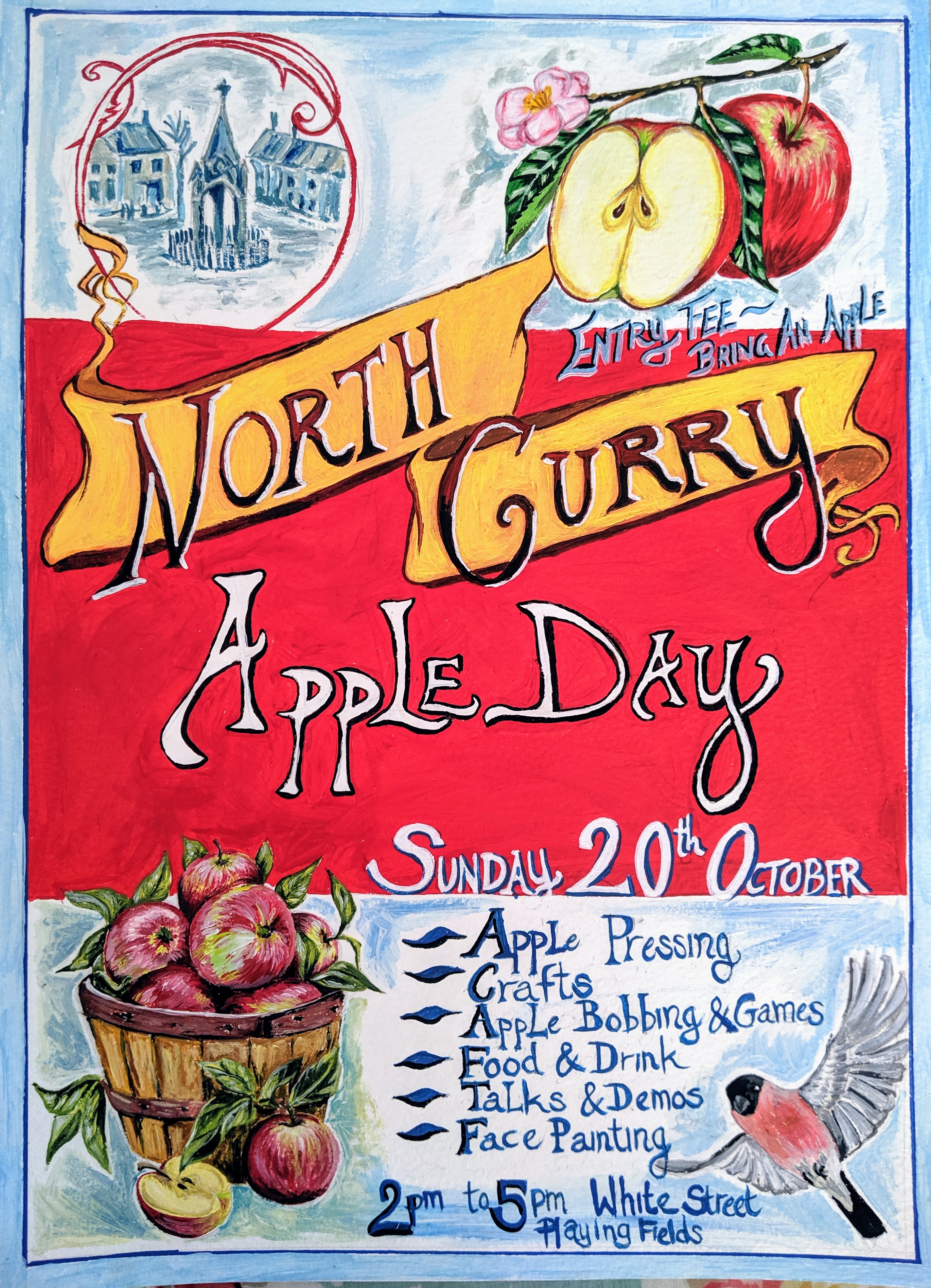 Following the successful Village Wassail in January, Tim Hill will be leading another seasonal event on 20 October at the Pavilion and Community Orchard at White Street Sports Ground where we will be celebrating our connection with the land and seasons in an Apple Day.
Children at the primary school will be doing a week of apple-related activities, exploring apples and orchards, songs, stories and cooking, and Apple Day itself will include music and songs from the village band, apple juicing, food and cooking and the identification of apple varieties. There will be games like apple-bobbing, crafts and face painting for children.
We hope you will be able to join us in this village celebration of autumn, our local apple orchards and the wildlife they support.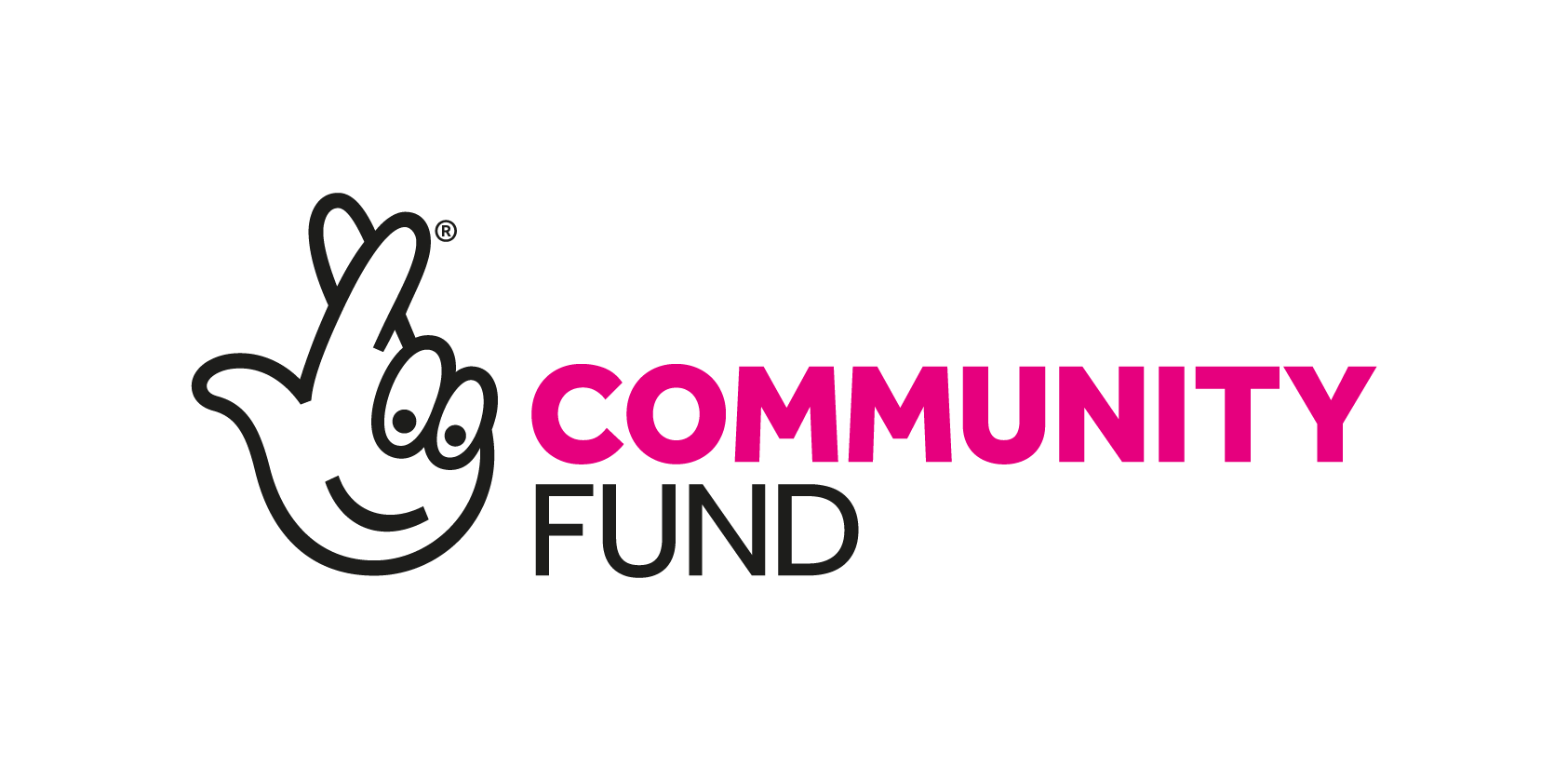 This event is supported by an award from the National Lottery Community Fund.
PAST EVENTS
Flower Festival, North Curry Church, 29-30 June 2019

The Wildlife Group joined in this lovely celebration of plants and flowers with an arrangement of native trees, shrubs and plants in the lych gate based on The Wind in the Willows by Kenneth Grahame. Liz Gibbs painted the characters of Toad, Ratty, Mole and Badger, and we were very grateful to Diavid Birch for making a magnificent boat for Ratty.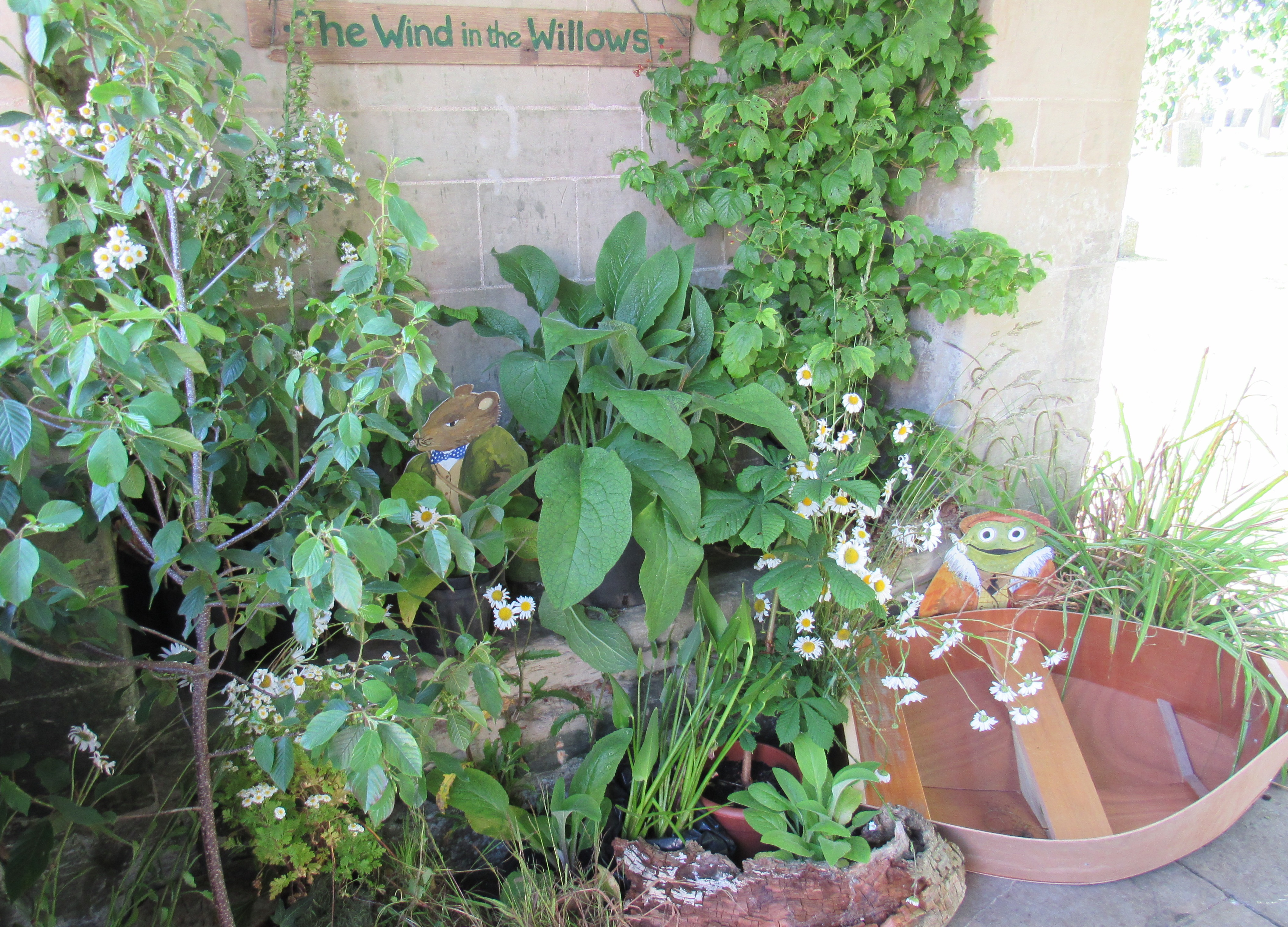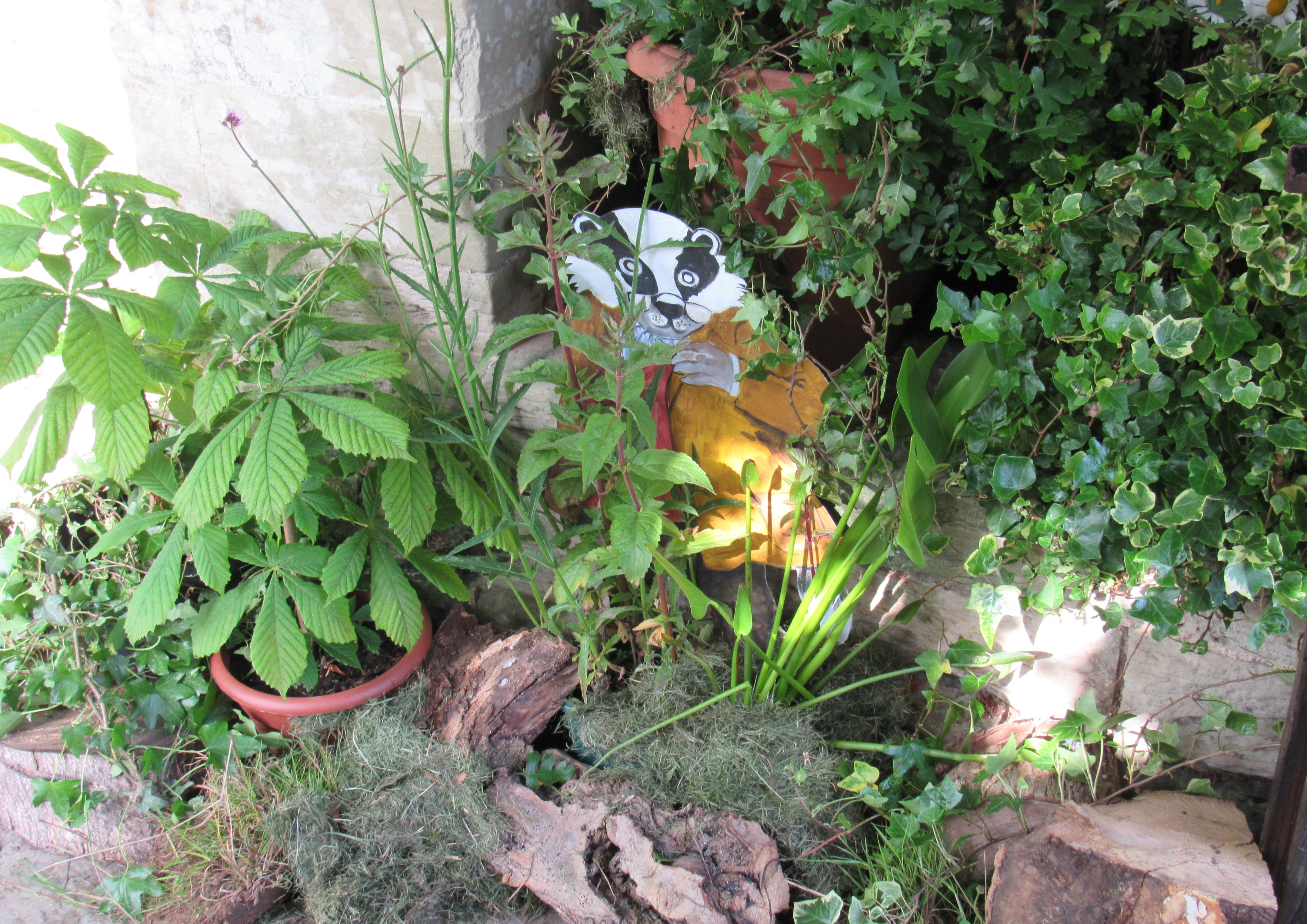 Some of our display in the lych gate at the Church Flower Festival based on The Wind in the Willows
Hawks and Owls at North Curry School, 18 June 2019
Report by Phil Stone
On 18 June, four classes gathered in the school hall to hear Chris Sperring of the Hawk and Owl Trust give a presentation about owls and hawks, a subject on which he is an expert , having been interested in birds since he was just a few years old.
The children were particularly fascinated by Chris's ability to imitate many different owl noises as well as other birds' songs. Pictures of many types of owl were shown and stories of their habits and sightings in various locations were told.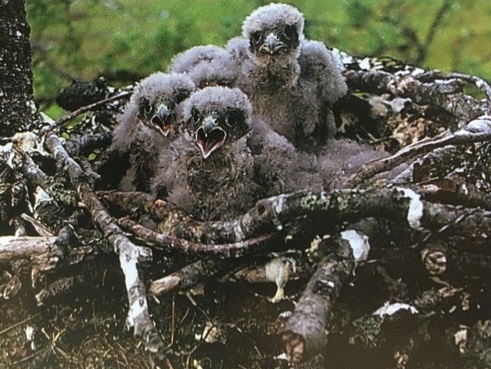 Chris asked many questions to find out what the children knew and the responses he got were enthusiastic. Asked how many had seen a Barn Owl, the hands shot up of about 75 percent of those present – an indication that this comparatively rare species is alive and well around North Curry.
Question time after the presentation was a lively affair with more than half of the children wanting to ask something. There were so many questions that those wanting to ask more than one question could not all be answered as time was running out.
Tim Spotswood of the North Curry Wildlife Group thanked Chris Sperring for giving such an enthusiastic talk. The visit was sponsored by the Wildlife Group using our National Lottery Community Fund award, and we hope to encourage the school to take a continuing interest in wildlife by providing such things as bird boxes around the school grounds.
May Fair, Saturday11 May 2019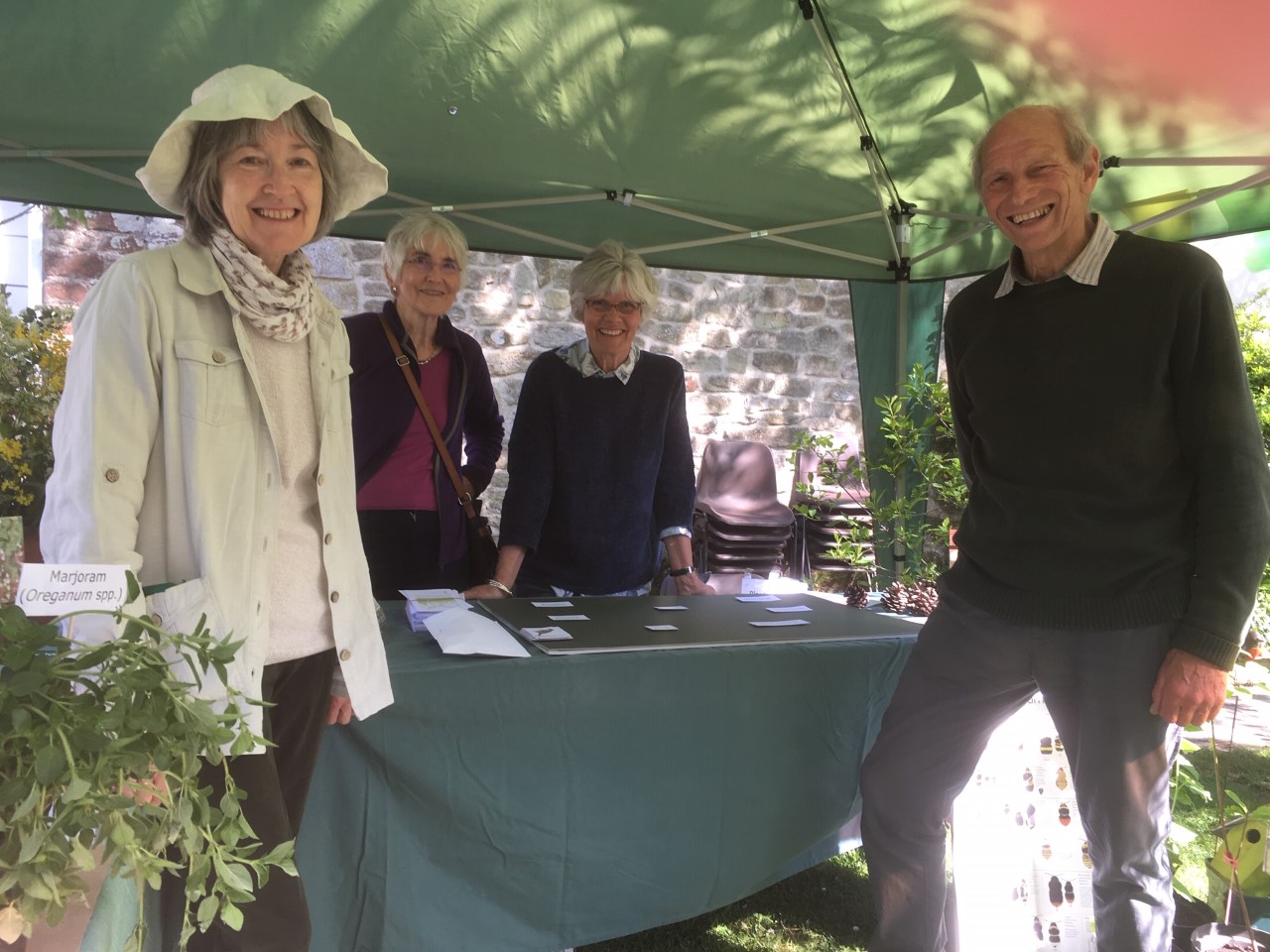 We were pleased to see so many people at our stall at the May Fair who were interested in wildlife and were doing good things in their own gardens. Children joined in our game of identifying wild plants, trees and animals and earned a packet of free cornfield annual seeds to sow in their gardens. We hope there will be patches of wild flowers for pollinators in many North Curry gardens this summer as a result.
A tank of tadpoles proved a talking point about the benefits of a garden pond and we had suggestions for garden nectar plants to attract bees and butterflies as well as looking lovely in your garden. Butterfly Conservation's top five summer nectar plants are: Buddleia spp., Lavender (Lavandula spp.), Verbena bonariensis, Perennial Wallflower Erysimum 'Bowles Mauve' and Marjoram (Origanum spp.). Give these a try if they are not in your garden already or make room for a few more plants to treat your butterflies and bees!
Village Wassail, January 2019

A Village Wassail was held on Friday 25 January 2019 as a celebration of apples, orchards and the New Year. The event started at 6pm with songs at North Curry School, followed by a procession to White Street Sports Ground with music and lanterns. Hot soup and drinks were available at the pavilion while North Curry Village band played, and then the assembled company processed to the orchard at the far end of the Community Woodland where the apple trees were dressed with ribbons and fairy lights. There were more songs, traditional noise-making and shouting to scare away evil spirits and the toasting of the apple trees.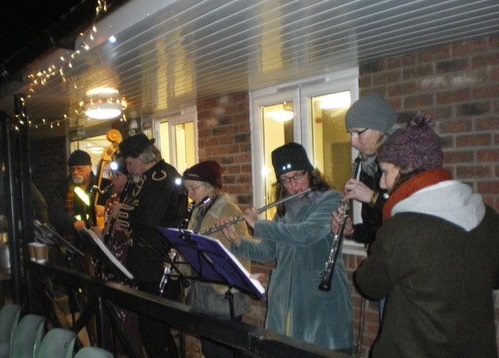 About a hundred people were involved over the evening, with many children attending. Many thanks go to Tim, Amy and Sasha for organising the event which was supported by an award from the National Lottery Community Fund.
May Fair 2018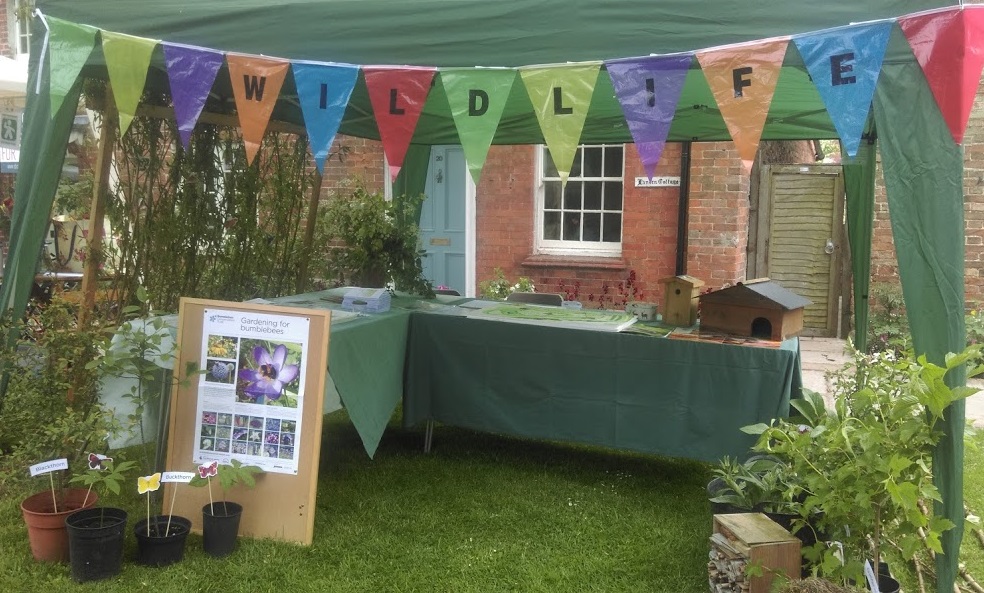 Members of the Wildlife Group were pleased to welcome many May Fair-goers to their stall at the 2018 North Curry May Fair. Our aim was to encourage people to think more about gardening for wildlife and we had flyers to give out and information on display about how to encourage more wildlife into your garden, as well as actual examples of trees, plants and shrubs that are wildlife friendly.
We also had a free treasure hunt (with a prize of a bird box) in which you had to guess the location of a slow-worm in the Community Woodland. This allowed us to talk about the Community Woodland and what plants, birds and insects can be seen and enjoyed there.
We were very pleased that so many people expressed an interest in gardening for the benefit of wildlife and wanted to know more.
Woodland Celebration, September 2017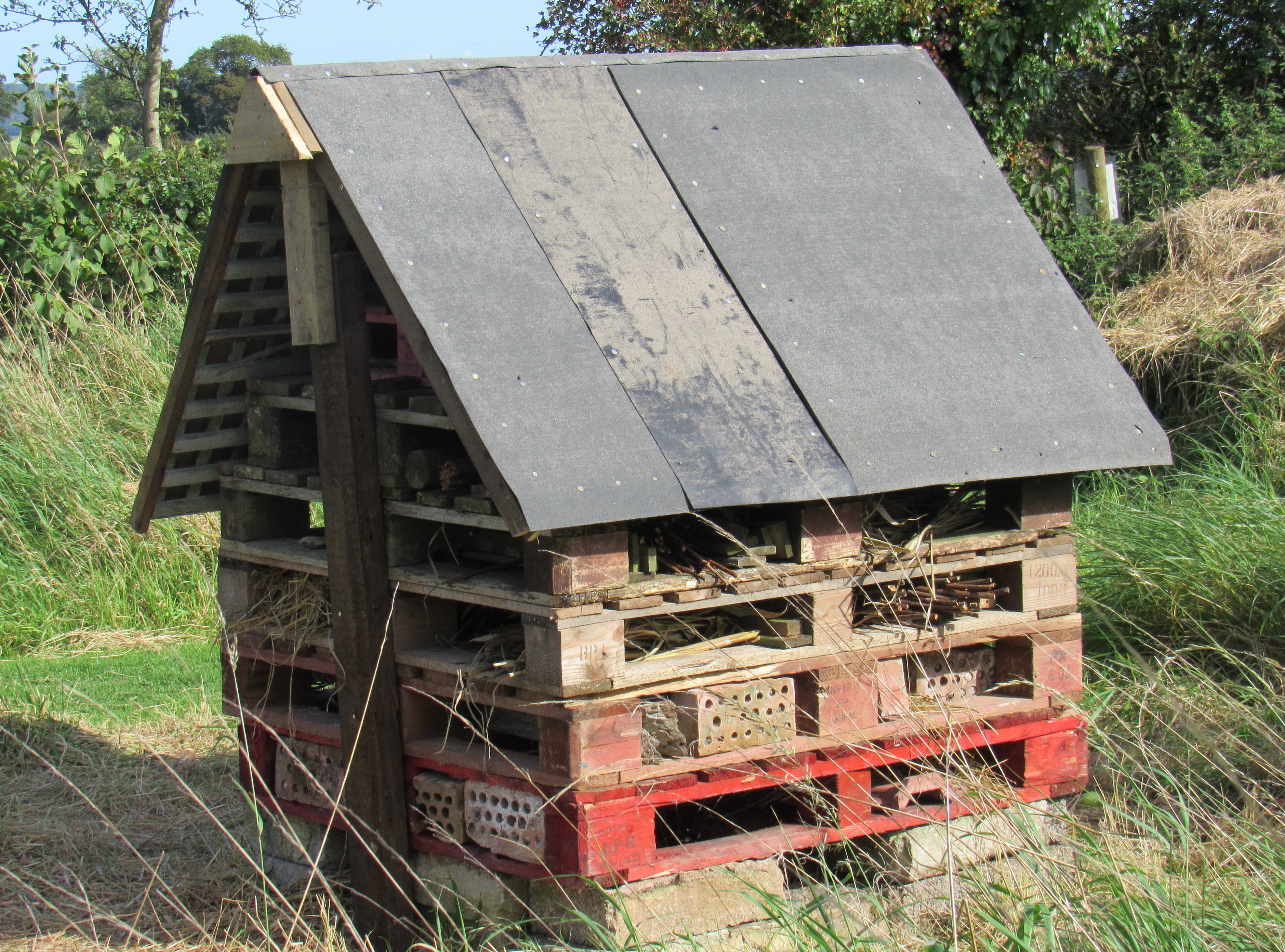 In conjunction with Transition Athelney, the Wildlife Group hosted an event in the afternoon of Saturday 16 September to celebrate the creation of the Community Woodland in 2009. It was a family-friendly event, featuring a quiz and activities for children, and included the building of an 'insect hotel' from recycled materials.
It was lovely to meet and talk to so many people who are interested in the wildlife of the village and had come to see the work taking place for the new pond and butterfly bank. We look forward to hosting further events and hope to attract more children in the future.
Post Office Window Display, June 2017
We mounted a display in the Post Office window to remind people about all the wonderful wildlife at the Community Woodland at White Street Sports Ground and hopefully to inspire them to do something to help wildlife in their own gardens. We had hoped to exhibit the new barn owl box that we had just acquired before it went up in the ash tree at the woodland, but it was too large to go in the window. Luckily, David and Denise Walker offered to have it temporarily on display in their front garden in the Square. We are very grateful to those who donated towards the cost of this box.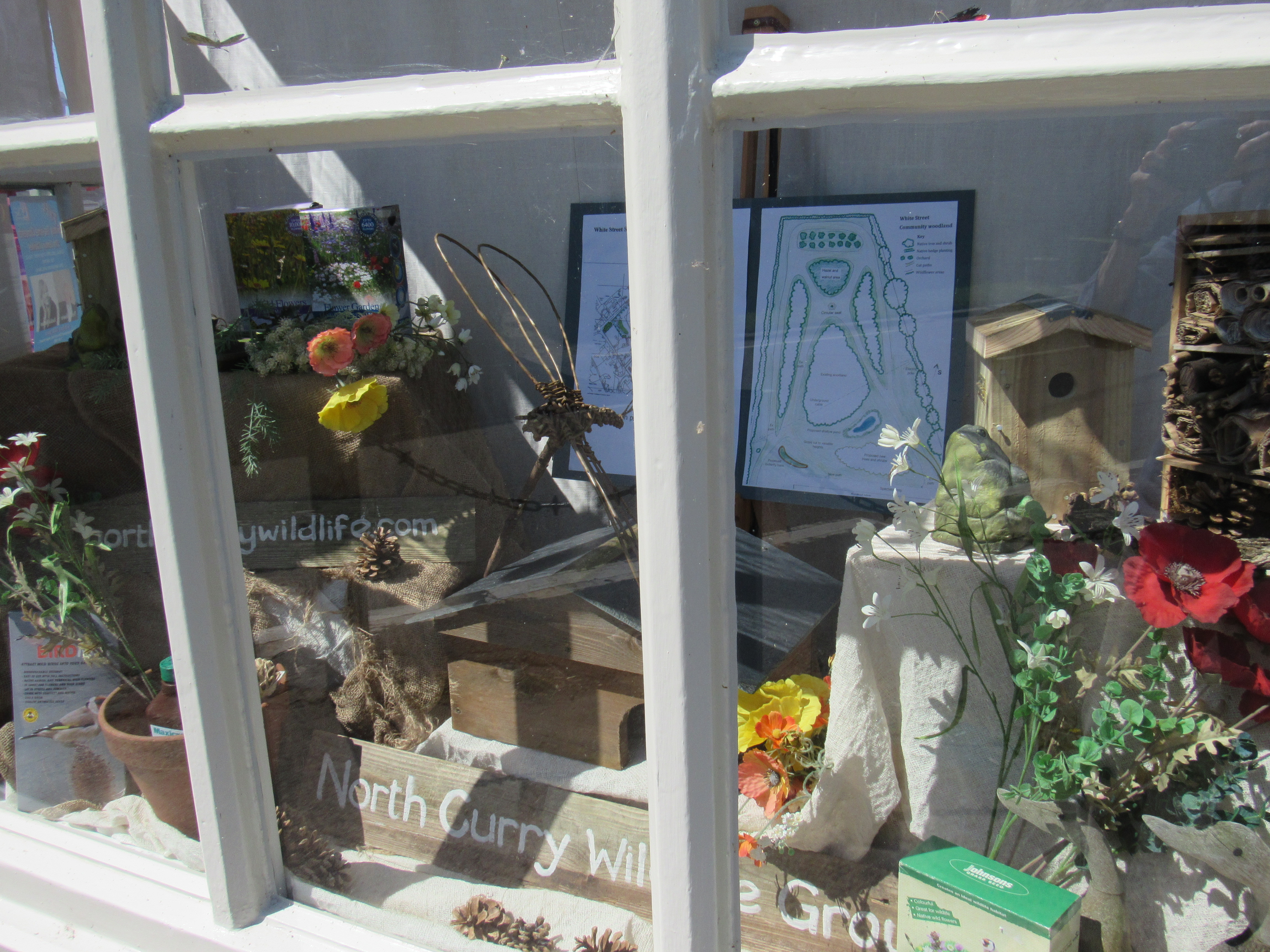 Flower Festival, North Curry Church, June 2016
The Community Woodland at White Street was represented at this festival by a natural display of native trees, shrubs and flowers which filled the centre of the church. This, and the recording of native birdsong that was played throughout the festival, made it feel as if the natural worldhad come inside the church.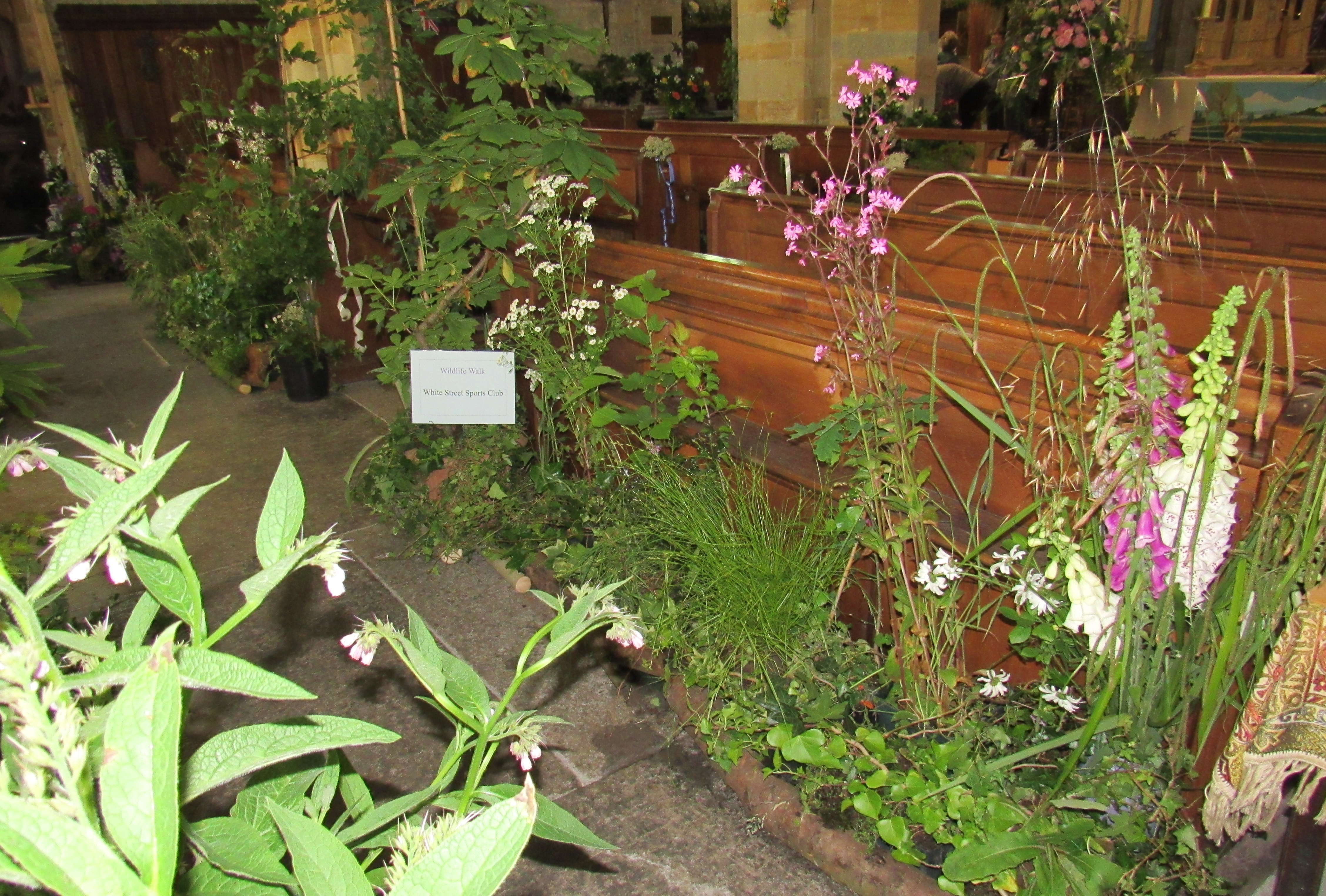 A section of our display in the centre of the church at the Flower Festival 2016