BIRD BOXES

White Street and the Community Woodland
Thanks to the generous help of volunteers and donors, about twenty nest boxes have been made or purchased and put up in the Copse, the Community Woodland and in the trees surrounding the White Street Sports Ground for the benefit of birds, particularly Blue Tits and Great Tits.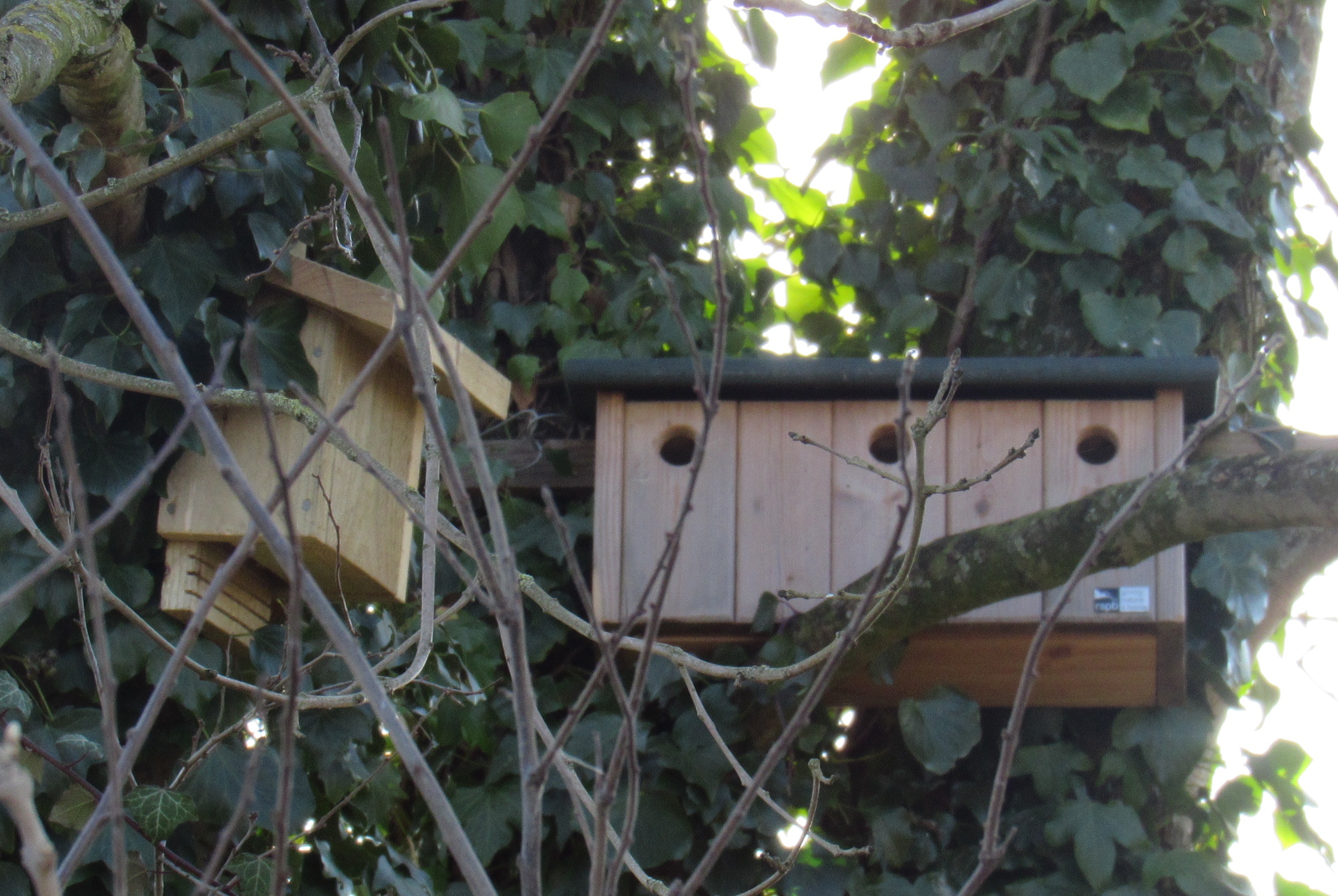 For Sparrows, which like to roost in colonies, there is a 'terraced' triple box.
Three single nesting boxes were donated by Somerset Wildlife Trust and we are very grateful for these. One of these boxes, on the western boundary of the woodland, was used by a Great Tit family in 2018, though it was hard to capture the adults on camera when they were flying in and out feeding their young.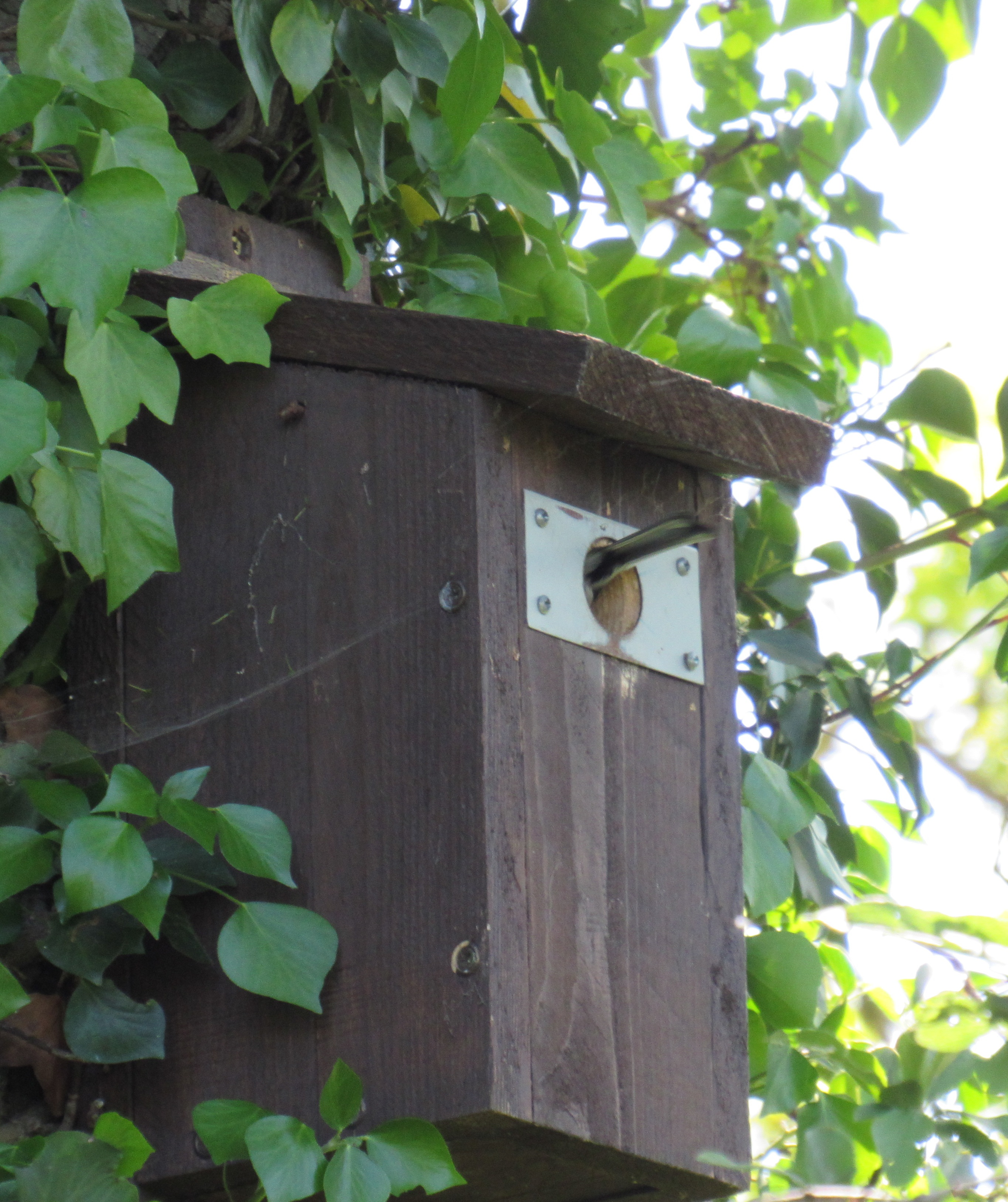 Great Tit arriving back at the nest box with food for its young
North Curry churchyard

With the permission of the churchwardens, we have also installed six new bird boxes in the churchyard thanks to our Awards for All grant from the National Lottery Community Fund. These include four tit boxes, one suitable for a robin and one for a flycatcher. Do look out for these as you walk through the churchyard.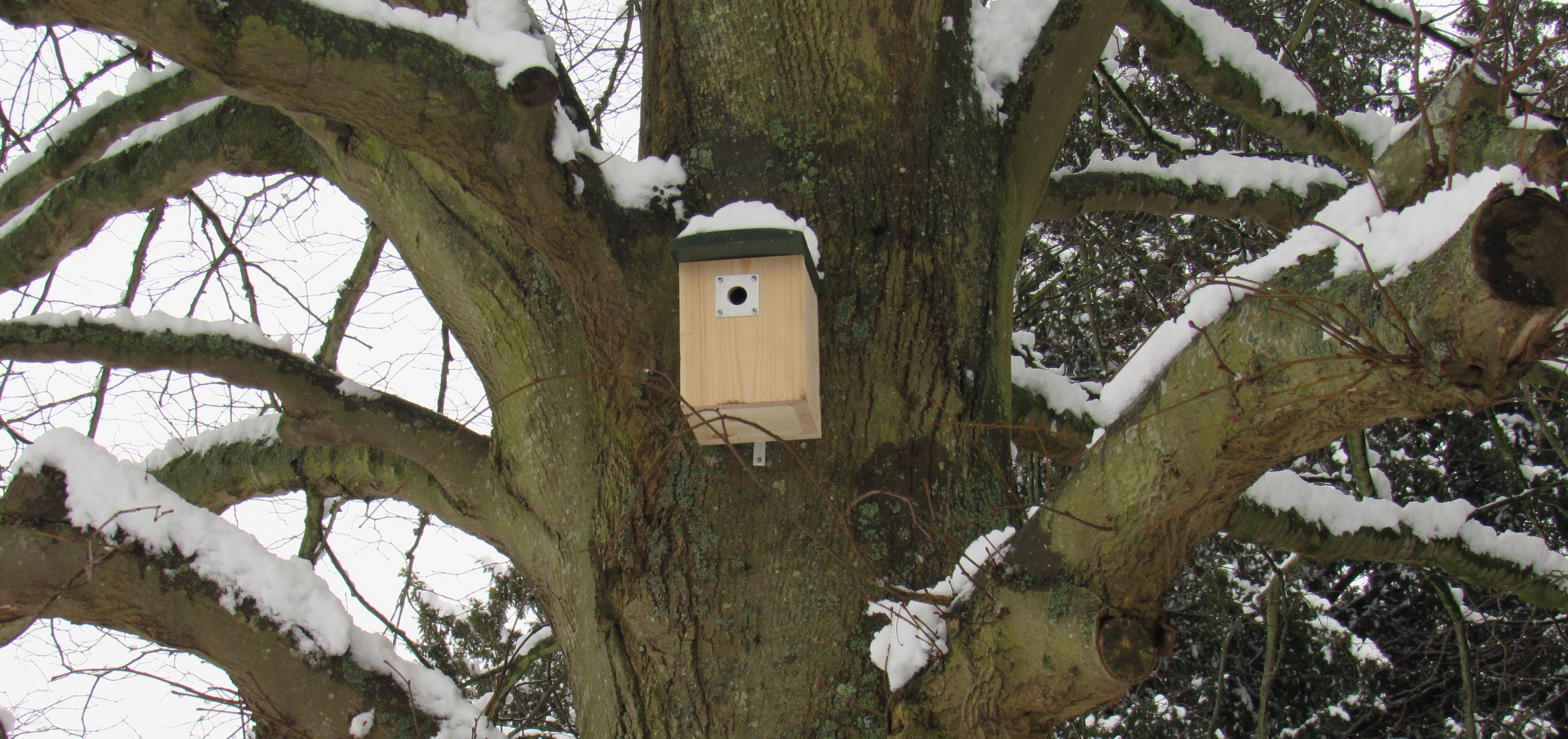 Queen Square garden
There are now also bird boxes on the two large trees in Queen Square garden so look out for any activity, although it often takes a few years before birds put new boxes to use so they may not be occupied immediately. Natural nesting sites are increasingly in short supply so these nest boxes will be very helpful for small birds.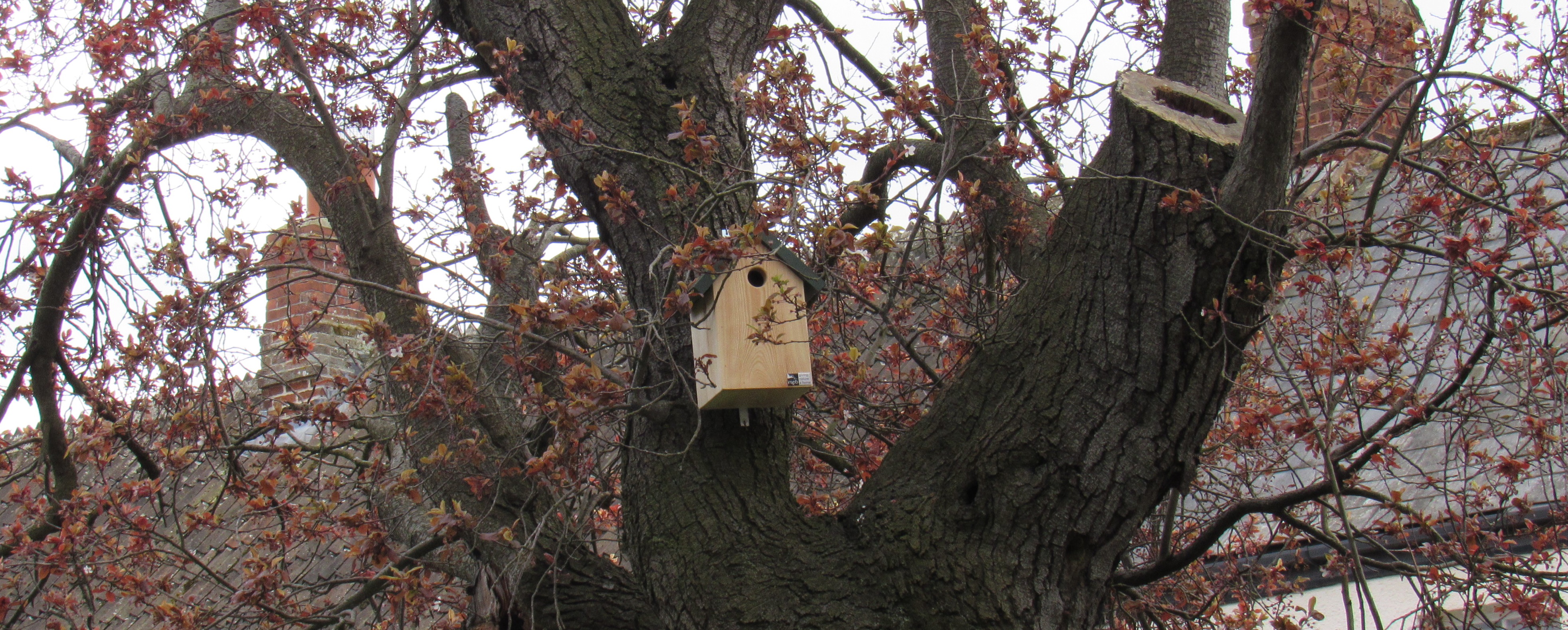 Owl boxes
We now have four boxes suitable for owls around the White Street site. Two were purchased thanks to the kind generosity of donors and were put up in the large oak and ash trees on the western boundary of the Community Woodland in 2017 and 2018.
We know from pellet evidence, leaf litter and broken egg shells that Barn Owls have definitely used both boxes (the one in the oak tree in 2017 and the ash tree in 2018), and we are planning to install a motion-activated camera on one of the boxes so that we can check whether any owls are using them this year for shelter or for nesting.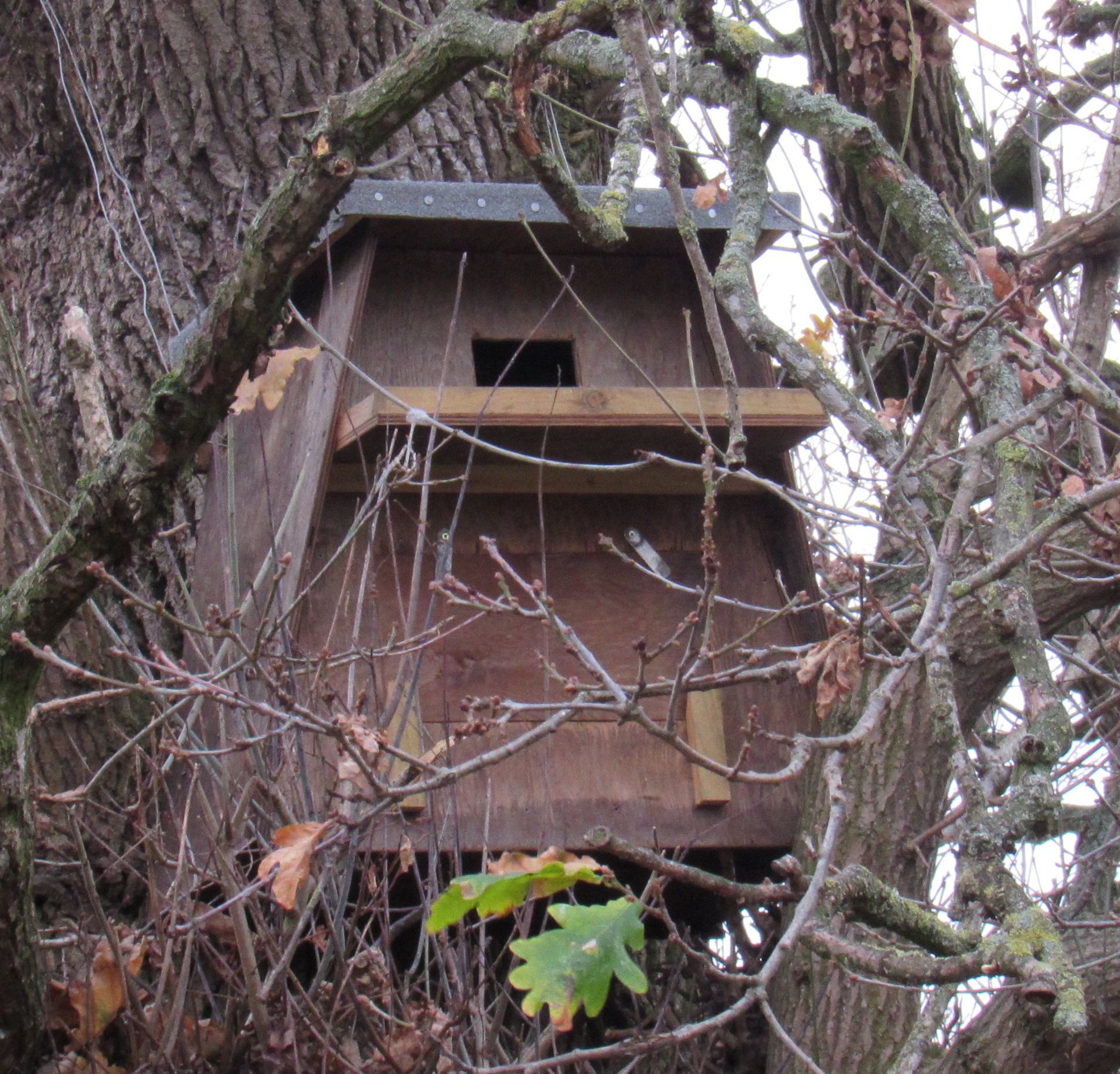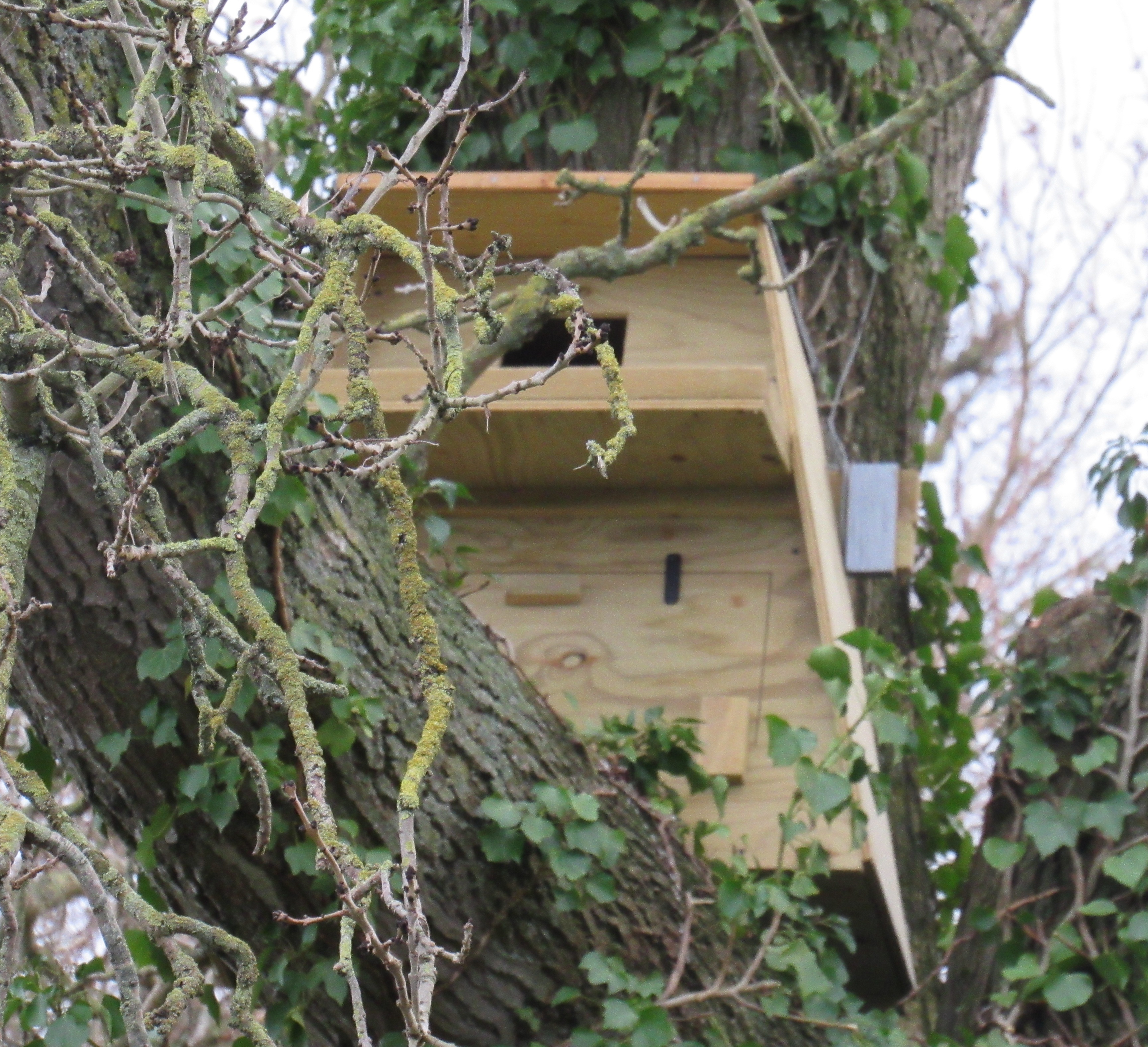 An old, dilapidated box suitable for owls was discovered while pollarding a willow tree on the boundary of the new youth football field. Using this and other recycled materials, two new boxes were made. One has been re-installed in the willow; the other has been put up in the large oak tree by the old pond in the corner of the cricket pitch.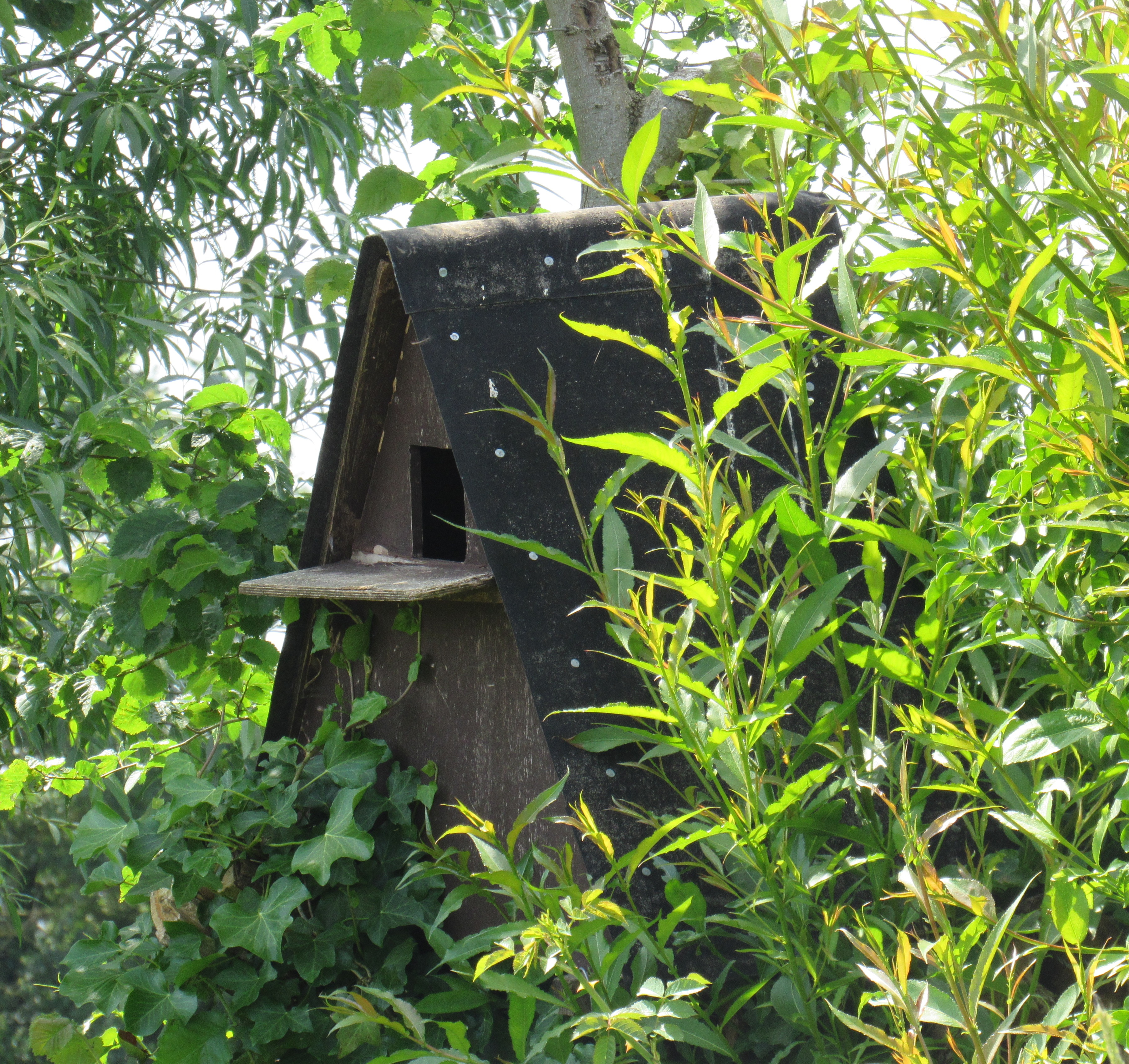 Recycled owl box in the regrowing willow on the edge of the junior football field

Do let us know if you see any activity in and around any of these bird boxes.